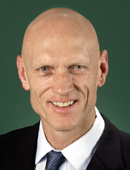 Peter Garrett (ALP)

---
His ALP website and
his campaign website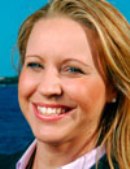 Caroline Beinke (Lib)

---
Her Liberal Party website


---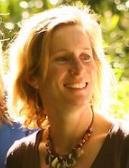 Sue Mahony (Grn)

---
Her Greens website

Location: Sydney: Botany, Coogee, Maroubra, Mascot
Division named for: Sir Charles Kingsford Smith, pioneer aviator
---
Median weekly family income: $1,155 (28th highest)
Persons born in non English speaking countries: 30.1% (13th highest)
Persons in professional occupations: 31.0% (34th highest)
Persons aged 65 and over: 13.2% (71st highest)
Couple families with dependent children: 34.1% (123rd highest)
Dwellings being purchased: 14.7% (149th highest)
Dwellings are flat, unit or apartment: 49.6% (5th highest)
---
Sitting member: Peter Garrett, AM (Labor), elected 2004
---
Born: 16 April 1953, Sydney. Career: Lead singer Midnight Oil 1977-2002, President Australian Conservation Foundation 1989-93 and 1998-2004, Board member Greenpeace International. Member of the Order of Australia 2003. Member, Opposition Shadow Ministry since 2005. Shadow Parliamentary Secretary for Reconciliation and the Arts 2005-06
---
Shadow Minister for Climate Change, Environment and Heritage and Shadow Minister for the Arts from 10 December 2006
---
1996 two-party majority: Labor 10.2
1998 two-party majority: Labor 13.4
Effect of 2001 redistribution: 00.7 shift to Liberal
2001 two-party majority: Labor 09.0
2004 primary votes: Labor 49.6, Liberal 36.1, Green 7.4
2004 two-party majority: Labor 09.0
Effect of 2006 redistribution: 00.4 shift to Liberal
2007 notional two-party majority: Labor 08.6
---
2004 enrolment: 85,877
2007 enrolment: 97,235 (+13.2%) (new boundaries)
---
Kingsford Smith (until 2001 spelled Kingsford-Smith) was created in 1949, originally based on the beachside suburbs around Coogee, but expanding south to Maroubra and west to Mascot at successive redistributions. Originally a middle-class marginal, it became a safe Labor working-class seat in the 1960s and '70s. Since the 1980s it has become increasingly wealthy and multicultural, and now has a median family income level and a proportion of people in professional occupations in the top 25% of electorates. It also has the very low levels of families with dependent children and of dwellings being purchased typical of inner-city seats. The social change in this area has not much changed the seat's politics, however: it remains a fairly safe Labor seat. In 2004 Labor carried every booth except Coogee South, polled more than 70% of the two-party vote at Mascot North and Eastlakes East, and polled more than 65% at Banksmeadow, Clovelly Beach, Eastlakes, Hillsdale, Mascot, Macot East, Peters Corner and Prince of Wales, while the Liberals topped 45% only at Coogee South, Botany East, Clovelly North, two booths in Kensington, Maroubra and Nagle Park. Members for Kingsford Smith have included Lionel Bowen, Deputy Prime Minister in the Hawke government and Laurie Brereton, for many years a power in the right-wing faction of the NSW Labor Party and a Cabinet minister in the Keating government. Brereton arranged for Peter Garrett, rock singer and leading conservationist, to succeed him in his seat as a non-factional candidate. Overcoming initial scepticism, Garrett has been on the Opposition front bench since 2005. He now holds the key portfolio of Shadow Minister for Climate Change, Environment and Heritage, as well as the Arts.
---
Candidates in ballot-paper order
---
Alex Safari (Socialist Equality) is a scientist.
Sue Mahony (Greens) is an environmental lawyer and well-known athlete.
Peter Garrett (Labor) is the sitting member: see biography above.
Marcus Campbell (Christian Democrat) is a student.
Caroline Beinke (Liberal) is national marketing manager for a printing company.
Candidates on YouTube
Peter Garrett
&nbsp