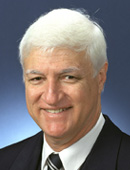 Bob Katter (Ind)

---
His website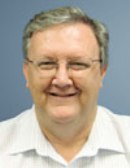 Alan Neilan (ALP)

---
His ALP website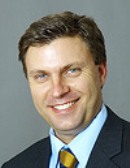 Ed Morrison (Nat)

---
His Nationals website


---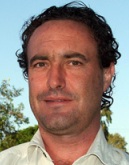 Nigel Aspin (Dem)

---
His Democrats website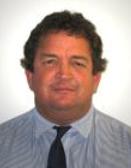 Keith Douglas (FF)

---
His Family First website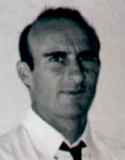 Bill Hankin (ON)

---
His One Nation website

Location: North-west Qld: Ingham, Innisfail, Mareeba, Mt Isa
Division named for: Edmund Kennedy, explorer
---
Median weekly family income: $795 (118th highest)
Persons born in non English speaking countries: 6.0% (95th highest)
Persons of Indigenous origin: 11.2% (4th highest)
Persons in professional occupations: 23.8% (91st highest)
Persons engaged in agriculture: 16.6% (12th highest)
Persons aged 65 and over: 12.0% (97th highest)
Couple families with dependent children: 39.1% (62nd highest)
Dwellings being purchased: 19.1% (136th highest)
---
Sitting member: Hon Bob Katter (Independent), elected 1993, 1996, 1998, 2001, 2004
---
Born: 22 May 1945, Cloncurry, Queensland. Career: Mining and cattle interests. Queensland state MP for Flinders 1974-92. Minister for Northern Development and Aboriginal and Islander Affairs 1983-87, Minister for Northern Development, Community Services and Ethnic Affairs 1987-89, Minister for Community Services and Ethnic Affairs and Minister for Mines and Energy 1989, Minister for Northern and Regional Development 1989
---
1996 two-party majority: National 14.5
Effect of 1998 redistribution: 00.3 shift to Labor
1998 two-candidate majority: National 11.2
2001 two-candidate majority: Independent over Labor 19.7
Effect of 2004 redistribution: cannot be calculated
2004 primary votes: Labor 23.7, National 23.8, Green 3.5, Katter 40.1
2004 two-candidate majority: Independent over Labor 18.9
Effect of 2006 redistribution: cannot be calculated
2007 notional majority: Unknown
---
2004 enrolment: 92,089
2007 enrolment: 91,685 (-00.4%) (new boundaries)
---
Kennedy has existed since federation, and was originally based in the remote country of north-western Queensland, dominated by the pastoral and mining industries. Successive redistributions, however, have extended the seat to the south and the east, drawing in more agricultural country and changing its character. Today most of its votes are cast in the coastal strip between Cairns and Townsville, and its main industries are farming and tourism, although mining is still important. It has the low median family income, the low proportion of people born in non English speaking countries and the low proportion of people in professional occupations typical of regional seats. In its early years Kennedy was a safe Labor seat, and Labor maintained its grip until 1966. Since then Labor has won the seat only once, in 1990, the only time since 1966 that a member of the Katter family was not a candidate. Rob Hulls, the last Labor member, is now Deputy Premier of Victoria. Bob Katter junior won the seat as a National in 1993. Bob Katter senior, who held the seat 1966-90, was a Labor Party member until the split of the 1950s, when he left and eventually joined the Country Party. His son, who was a Cabinet minister in Joh Bjelke-Petersen's Queensland state government, nevertheless retains a streak of "old Labor" radicalism on some issues. He left the Nationals in 2001 and has twice won the seat as an independent. In 2004 Katter carried every booth against Labor except for some Indigenous communities. Labor managed 45% in Mount Isa West. The seat would be fairly safe for the Nationals if Katter were not a candidate. As it is, he will win again in 2007. It is possible that Katter would support a Labor government if he and other independents found themselves with the balance of power.
---
Candidates in ballot-paper order
---
Ed Morrison (Nationals) is a Cloncurry contractor and is the mayor of Cloncurry.
Bob Katter (Indepedent) is the sitting member: see biography above.
Bill Hankin (One Nation) is an archaeologist.
Keith Douglas (Family First) is self-employed.
Frank Reilly (Greens) works in alcohol and drug rehabilitation services in Mt Isa.
Alan Neilan (Labor), who also ran in 2004, works for the Bynoe indigenous co-operative in Normanton.
Nigel Aspin (Democrats) is a Mt Isa youth worker.













&nbsp