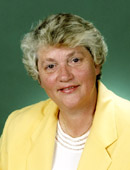 Joanna Gash (Lib)

---
Her Liberal Party
website and her
campaign website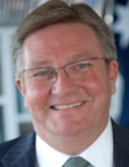 Neil Reilly (ALP)

---
His ALP website


---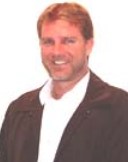 Kevin Ramsey (LDP)

---
His Liberty and Democracy website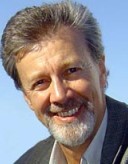 Ben van der Wijngaart (Grn)

---
His Greens website

Location: South Coast NSW: Bateman's Bay, Kiama, Milton, Nowra
Division named for: Dame Mary Gilmore, poet
---
Median weekly family income: $655 (145th highest)
Persons born in non English speaking countries: 4.7% (112th highest)
Persons in professional occupations: 22.1% (109th highest)
Persons aged 65 and over: 19.8% (3rd highest)
Couple families with dependent children: 31.7% (141st highest)
Dwellings being purchased: 20.3% (126th highest)
---
Sitting member: Joanna Gash (Liberal), elected 996, 1998, 2001, 2004
---
Born: 21 July 1944, Netherlands. Career: Guest house co-proprietor, Regional Manager Tourism Commission of NSW, Director Southern Highlands Tourism Agency, Consultant Macarthur Country Tourist Association. Councillor, Wingecarribee Shire Council
---
Deputy Government Whip from 23 November 2001
---
1996 two-party majority: Liberal 06.2
1998 two-party majority: Liberal 04.0
Effect of 2001 redistribution: 00.5 shift to Liberal
2001 two-party majority: Liberal 14.7
2004 primary votes: Labor 31.0, Liberal 54.6, Green 7.8
2004 two-party majority: Liberal 10.1
Effect of 2006 redistribution: 00.6 shift to Labor
2007 notional two-party majority: Liberal 09.5
---
2004 enrolment: 87,620
2007 enrolment: 87,536 (-00.1%) (new boundaries)
---
Gilmore was created in 1984, originally as a country seat running inland from the coast to Goulburn. The 1993 redistribution turned it into a coastal seat based on Nowra and Kiama. On those boundaries it was a marginal seat, but it has grown safer for the Liberals since 1996. It is now mainly a farming, tourism and retirement seat, with a the country's third-highest proportion of over-65s and low levels of median family income, families with dependent children and dwellings being purchased. In 2004 the Liberals carried every booth except Erowal Bay and Manyana, polling 70% of the two-party vote in some rural booths (73% in Avoca). Nowra voted solidly Liberal, Kiama marginally so. The 2006 redistribution has removed Liberal-voting Moss Vale and addded marginally Liberal Bateman's Bay. Members for Gilmore have been John Sharp (National) 1984-93, Peter Knott (Labor) 1993-96, and Joanna Gash (Liberal) since 1996. Knott was a notably eccentric candidate, and his attempt to regain the seat in 2001 produced the biggest swing to the Liberals of any seat in Australia: the 4.6% swing to Labor in 2004 was mainly a correction after that unusual result. Gash turns 63 this year, but there has been no public suggestion that she will retire. Although this seat elected a Labor MP as recently as 1993, it seems now to be secure for the Liberals against all but the largest swings.
---
Candidates in ballot-paper order
---
Joanna Gash (Liberal) is the sitting member: see biography above.
Simon Blake (Conservatives for Climate and Environment) is an engineer.
Neil Reilly (Labor) works in advertising and has recently completed a degree in international relations.
Ben van der Wijngaart (Greens) served 33 years in the RAAF. He is now a Kiama consultant.
Of The Above None (Independent) is a farmer.
Brett Greenhalgh (Family First) is a forklift driver.
Warwick Hunt (CEC) is retired.
Bohdan Brumerskij (Christian Democrat) is a salesman.
Kevin Ramsey (Liberty and Democracy) teaches community services at a tertiary level.