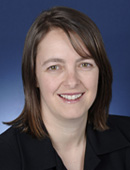 Nicola Roxon (ALP)

---
Her ALP website and
her campaign website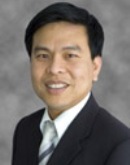 Wayne Tseng (Lib)

---
His Liberal Party website


---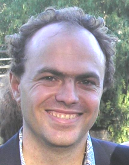 Ben Courtice (SA)

---
His Socialist Alliance website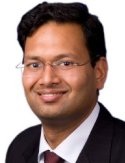 Mukesh Garg (FF)

---
His Family First website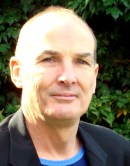 Robert Gibson (Grn)

---
His Greens website

Location: Melbourne: Altona, Footscray, Maidstone, Williamstown
Division named for: Joseph Gellibrand, pioneer and explorer of Victoria
---
Median weekly family income: $926 (70th highest)
Persons born in non English speaking countries: 28.1% (19th highest)
Persons in professional occupations: 25.7% (69th highest)
Persons aged 65 and over: 13.6% (66th highest)
Couple families with dependent children: 36.3% (103rd highest)
Dwellings being purchased: 23.8% (89th highest)
---
Sitting member: Nicola Roxon (Labor), elected 1998, 2001, 2004
---
Born: 1 April 1967, Sydney. Career: Industrial lawyer, Judge's Associate High Court of Australia, organiser National Union of Workers, Senior Associate Maurice Blackburn and Co. Member, Opposition Shadow Ministry since 2001, Shadow Minister for Children and Youth 2001-03, Shadow Minister for Population and Immigration 2003, Shadow Attorney-General 2003-06, Assisting the Leader on the Status of Women 2003-04
---
Shadow Minister for Health from 10 December 2006
---
1996 two-party majority: Labor 21.2
1998 two-party majority: Labor 25.9
2001 two-party majority: Labor 21.8
Effect of 2004 redistribution: 05.5 shift to Liberal
2004 primary votes: Labor 54.6, Liberal 31.6, Green 9.1
2004 two-party majority: Labor 14.9
---
2004 enrolment: 91,016
2007 enrolment: 93,277 (+02.5%)
---
Gellibrand was created in 1949, occupying a block of Melbourne's working-class western suburbs, based on Footscray and Williamstown. Successive redistributions have extended it westwards into newer suburban areas, without much changing its political character, although the 2004 redistribution reduced Labor's majority by 5.5%. The seat, or at least the part nearer the city of Melbourne, is now changing from being a working-class Labor seat to being an inner-city multicultural Labor seat, as shown by the relatively high income level, the high proportion of people born in non English speaking countries and the fairly high proportion in professional occupations. This combination is always an indicator of Labor strength. In 2004 Labor carried every booth, most with more than 60% of the two-party vote. Labor's best result was 73% at Altona East, while the Liberals managed 48% at Maribyrnong. Members for Gellibrand have included Ralph Willis, Treasurer in the Keating government. Nicola Roxon succeeded him in 1998, and has been on the frontbench since 2001. She has gained steady promotion and is now in the senior post of shadow minister for health. Roxon took a substantial adverse swing in 2004 but is perfectly secure in this seat.
---
Candidates in ballot-paper order
---
Ben Courtice (Socialist Alliance) is a fitter and turner.
Rachel Richards (Democrats) is a records officer.
Robert Gibson (Greens) is catering co-coordinator at Victoria University.
Dave O'Niel (Independent) is a comedian.
Wayne Tseng (Liberal) is a communications consultant.
Mukesh Garg (Family First) is an accountant.
Nicola Roxon (Labor) is the sitting member: see biography above.
Rodney Doel (CEC) is a storeman.
Candidates on YouTube
Nicola Roxon






&nbsp