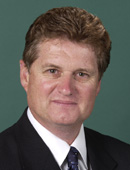 Peter McGauran (Nat)

---
His ministerial
website and Nationals website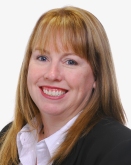 Jane Rowe (ALP)

---
Her ALP website


---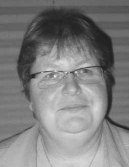 Helen McAdam (WWW)

---
Her WWW website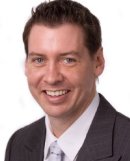 Michael Rowell (FF)

---
His Family First website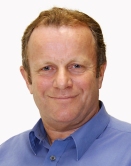 Jeff Wrathall (Grn)

---
His Greens website

Location: Eastern Vic: Bairnsdale, Morwell, Sale, Traralgon
Division named for: The Gippsland region, named in 1839 after Sir George Gipps, Governor of NSW
---
Median weekly family income: $746 (131st highest)
Persons born in non English speaking countries: 05.4% (99th highest)
Persons in professional occupations: 25.9% (68th highest)
Persons engaged in agriculture: 10.0% (20th highest)
Persons aged 65 and over: 14.0% (57th highest)
Couple families with dependent children: 37.2% (91st highest)
Dwellings being purchased: 26.5% (70th highest)
---
Sitting member: Hon Peter McGauran (National), elected 1983, 1984, 1987, 1990, 1993, 1996, 1998, 2001, 2004
---
Born: 16 November 1955, Yallourn, Victoria. Career: Barrister and solicitor. Member, Opposition Shadow Ministry 1988-96. Shadow Minister for Science and Energy 1988-90, Shadow Minister for Science and Technology 1990-93, Shadow Minister for Resources and Energy 1993-96. Minister for Science and Technology 1996-97. Minister for the Arts and the Centenary of Federation 1998-2001, Minister for Science 2001-04, Minister for Citizenship and Multicultural Affairs 2004-05
---
Minister for Agriculture, Fisheries and Forestry from 6 July 2005
---
1996 two-party majority: National 18.6
1998 two-party majority: National 08.8
2001 two-party majority: National 08.0
Effect of 2004 redistribution: 05.4 shift to Labor
2004 primary votes: Labor 34.1, National 48.7, Green 4.4
2004 two-party majority: National 07.7
---
2004 enrolment: 93,062
2007 enrolment: 94,882 (+02.0%)
---
Gippsland has existed since Federation and has always occupied the eastern third of Victoria, the heavily agricultural Gippsland region, and has never elected a Labor member. Before 1949 the seat included the industrial towns of the La Trobe Valley, and Labor nearly won it in 1943. The 1949 redistribution moved the Valley into McMillan, cutting the Labor vote. But as Gippsland's share of Victoria's population has declined, the seat has had to expand, firstly into the dairying country of South Gippsland, and in 2004 into the Valley, when the redistribution moved Morwell and Traralgon from McMillan into Gippsland. Morwell is a strongly Labor town, Traralgon usually a moderately Labor one. This has produced a seat of two parts, both having low median income levels and very low numbers of people born in non English speaking countries, but behaving very differently politically. In 2004 the Nationals polled more than 70% of the two-party vote in many small rural booths (85% at Denison), and more importantly carried all the Traralgon booths. Labor polled best in Morwell (66% at Morwell North), but carried only a few booths in the rest of the seat. Gippsland has been held by the Country Party and its successor the Nationals continuously since 1922, longer than any other seat. Peter McGauran has held the seat for the Nationals since 1983: he is the longest-serving Nationals member. McGauran had to resign from the first Howard ministry, but later regained his place and has been promoted, and is now in the Cabinet as Minister for Agriculture, Fisheries and Forestry. At the 2004 election there was some speculation that on the new boundaries he might be defeated, but instead he got a swing towards him, polling well in the areas transferred from McMillan. He is now reasonably secure but could be in danger if there is a big statewide swing.
---
Candidates in ballot-paper order
---
Helen McAdam (What Women Want) is a social worker and Gippsland Regional Manager of Consumer Affairs Victoria.
Jeff Wrathall (Greens) teaches sustainable enterprise to MBA students and runs a consulting business.
Michael Rowell (Family First) works in local government.
Peter McGauran (Nationals) is the sitting member: see biography above.
Ben Buckley (Independent) is a pilot.
Jane Rowe (Labor) is an East Gippsland Shire councillor and former small business operator in East Gippsland.

&nbsp