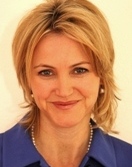 Melissa Parke (ALP)

---
Her ALP website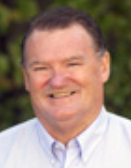 John Jamieson (Lib)

---
His Liberal Party website


---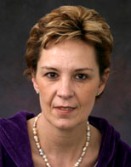 Andriette du Plessis (FF)

---
Her Family First website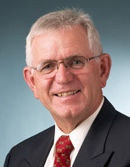 Bill Heggers (CDP)

---
His Christian Democrats website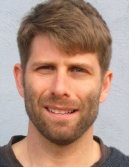 Sam Wainwright (SA)

---
His Socialist Alliance website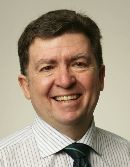 Steve Walker (Grn)

---
His Greens website

Location: Perth: Cockburn, Coolbelup, Fremantle, Palmyra
Division named for: The City of Fremantle, named for Captain Charles Fremantle who established the town
---
Median weekly family income: $936 (67th highest)
Persons born in non English speaking countries: 14.6% (53rd highest)
Persons born in the UK and Ireland: 10.5% (12th highest)
Persons in professional occupations: 24.8% (78th highest)
Persons aged 65 and over: 12.0% (98th highest)
Couple families with dependent children: 37.1% (93rd highest)
Dwellings being purchased: 32.6% (30th highest)
---
Sitting member: Hon Dr Carmen Lawrence (Labor), elected 1994by, 1996, 1998, 2001, 2004. Retiring 2007
---
1996 two-party majority: Labor 04.3
Effect of redistribution: no change
1998 two-party majority: Labor 10.0
Effect of 2001 redistribution: 02.5 shift to Labor
2001 two-party majority: Labor 10.7
2004 primary votes: Labor 44.6, Liberal 35.9, Green 11.8
2004 two-party majority: Labor 07.8
---
2004 enrolment: 83,698
2007 enrolment: 89,014 (+06.4%)
---
Fremantle has existed since Federation, and has always been based on the port city of Fremantle and surrounding suburbs. Before 1949 it extended northwards into some of the wealthy areas which are now in the seat of Curtin, and this made the seat politically marginal. After 1949, however, it was among the safest Labor seats in Australia, although Labor majorities have slowly fallen as blue-collar employment has declined and the Fremantle area has become colonised by middle-class people. Thus Fremantle now has a fairly high level of median family income for a safe Labor seat, and a lower proportion of people born in non English speaking countries than Perth, Stirling or Swan. Nevertheless Labor is in no danger of losing Fremantle, a traditional "leadership seat." In 2004 Labor carried most of the booths, polling more than 70% of the two-party vote in the Coolbelup booths, and also in White Gum Valley, Hilton and Hamilton Hill, while the Liberals carried Bicton, Coogee Beach and Bibra Lake. Fremantle has been held by four Labor Cabinet ministers in a row: Prime Minister John Curtin, Kim Beazley senior, John Dawkins and former WA Premier Dr Carmen Lawrence, who won a by-election in 1994. Lawrence, haunted by events from her time as Premier, had a chequered career in Canberra and languished on the backbench after her second resignation from the shadow ministry in 2002. In March 2007 she announced that she would not recontest the seat.
---
Candidates in ballot-paper order
---
Steve Walker (Greens) is a Fremantle lawyer.
Melissa Parke (Labor) has a Master of Laws in Public International Law, and has worked for the UN in Kosovo, Gaza, Beirut, Cyprus, and New York.
Paul Ellison (CEC) is a geologist.
Andriette du Plessis (Family First) is a nurse.
Sam Wainwright (Socialist Alliance) is a waterside worker and editor of the WA MUA journal.
John Jamieson (Liberal) is a trainer and counsellor with the New Hope Support Centre.
Bill Heggers (Christian Democrats) operates a commercial cut flower nursery.
Sue Bateman (One Nation) is a financial controller.

























&nbsp