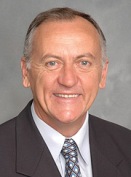 Glenn Churchill (Nat)

---
His Nationals
website and his
campaign website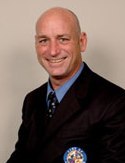 Chris Trevor (ALP)

---
His ALP website


---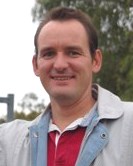 Mathew Drysdale (FF)

---
His Family First website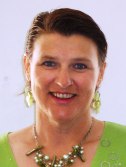 Julie Noble (AD)

---
Her Democrats website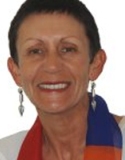 Marella Pettinato (Grn)

---
Her Greens website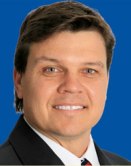 Jason Rose (Lib)

---
His Liberal Party website

Location: Central Qld: Emerald, Gladstone, Longreach, Monto
Division named for: Rev John Flynn, Founder of the Royal Flying Doctor Service
---
Median weekly family income: $888 (85th highest)
Persons born in non English speaking countries: 2.8% (140th highest)
Persons in professional occupations: 25.7% (70th highest)
Persons engaged in agriculture: 19.2% (8th highest)
Persons aged 65 and over: 9.9% (114th highest)
Couple families with dependent children: 42.4% (30th highest)
Dwellings being purchased: 22.3% (102nd highest)
---
Sitting member: None (new seat)
---
2004 notional two-party majority: National 07.9
---
2004 enrolment: none (new seat)
2007 enrolment: 87,982 (new boundaries)
---
Flynn is a new seat created by the 2006 redistribution, from parts of the old seats of Capricornia, Hinkler, Maranoa and Wide Bay. Its largest centre is the Labor stronghold of Gladtone, and it runs inland through National-voting rural towns such as Monto and Eidsvold to the mining towns of Emerald and Blackwater, and further west to the outback towns of Longreach, Blackall and Barcaldine. These towns, once strongholds of the AWU, were the cradle of the Labor Party in the 1890s, and some still have a reasonable Labor vote, although Blackwater was the only western town carried by Labor in 2004. In Barcaldine, regarded as the birthplace of Labor, the vote was tied. Overall, however, the seat has a substantial National majority, because of the overwhelming strength of the Nationals in the small rural booths. Flynn has the usual rural mix of low median family incomes, a low level of people in professional occupations and a low proportion of people born in non English speaking countries. Nearly a fifth of its workforce is employed in agriculture. In 2004 Labor carried all but one of the Gladstone-area booths, although not by large margins. The Nationals carried most of the rural booths with large margins - over 90% in some booths in the Burnett region. If the current polls showing a large swing to Labor are sustained, this seat could be at risk for the Nationals.
---
Candidates in ballot-paper order
---
Chris Trevor (Labor) is a solicitor and Gladstone city councillor.
Jason Rose (Liberal) is managing director of a Gladstone company.
Jarrah Job (Liberty and Democracy) is a captioner.
Matthew Drysdale (Family First) is an accountant.
Julie Noble (Democrats) is an office manager.
Glen Churchill (National) is Mayor of Banana Shire and was a police officer for 25 years.
Phillip Costello (Independent) is a grazier.
Duncan Scott (Independent) is a farmer.
Marella Pettinato (Greens) is a bookkeeper.