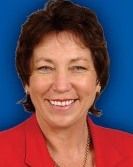 Wendy Creighton (Lib)

---
Her Liberal Party website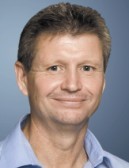 Brett Raguse (ALP)

---
His ALP website and
his campaign website


---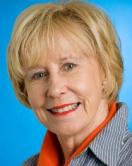 Iona Abrahamson (FF)

---
Her Family First website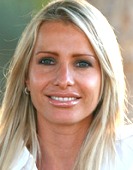 Hajnal Ban (Nat)

---
Her Nationals
website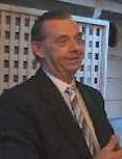 Rod Evans (ON)

---
His One Nation website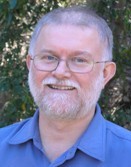 Andy Grodecki (Grn)

---
His Greens website



Maaz Syed (AD)

---
His Democrats website

Location: South of Brisbane: Beaudesert, Beenleigh, Mount Warren, Waterford
Division named for: Rt Hon Frank Forde, Prime Minister of Australia 1945
---
Median weekly family income: $852 (99th highest)
Persons born in non English speaking countries: 6.3% (94th highest)
Persons in professional occupations: 18.0% (132nd highest)
Persons aged 65 and over: 8.2% (130th highest)
Couple families with dependent children: 40.8% (41st highest)
Dwellings being purchased: 37.8% (18th highest)
---
Sitting member: Kay Elson (Liberal), elected 1996, 1998, 2001, 2004. Retiring 2007
---
1996 two-party majority: Liberal 09.7
Effect of 1998 redistribution: 02.4 shift to Liberal
1998 two-party majority: Liberal 05.2
2001 two-party majority: Liberal 07.4
Effect of 2004 redistribution: 00.3 shift to Labor
2004 primary votes: Labor 31.0, Liberal 54.8, Green 4.1
2004 two-party majority: Liberal 13.0
Effect of 2006 redistribution: no change
2007 notional two-party majority: Liberal 13.0
---
2004 enrolment: 86,346
2007 enrolment: 87,180 (+00.9%) (new boundaries)
---
Forde was created in 1984, and was originally located in the southern suburbs of Brisbane. Successive redistributions have pushed it southwards, and it now has none of its original territory. On its current boundaries, it is based on the Beenleigh and Waterford areas in the outer south-eastern suburbs, and the rural area south of Brisbane down to the NSW border. The suburban parts of the seat are mortgage belt territory, with high levels of families with dependent children and of dwellings being purchased, and with the usual low level of people in professional occupations. In 2004 the Liberals carried every booth, many of the rural ones with more than 70% of the two-party vote (83% in Warrill View). Labor polled over 40% in the Beenleigh, Loganlea and Waterford booths. There were swings of more than 6% to the Liberals in most of the suburban booths. Kay Elson has held Forde for the Liberals since 1996. With her retirement this year and the current surge of Labor support seen since the Queenslander Kevin Rudd became Labor leader, it is possible that this seat will come into contention despite its large Liberal majority.
---
Candidates in ballot-paper order
---
Hajnal Ban (Nationals) is a barrister and Beaudesert Shire councillor.
Brett Raguse (Labor) works in the private sector, providing training and educational programs.
Danny Hope (CEC) is an earthmoving contractor.
Wendy Creighton (Liberal) is a journalist and past president of the Queensland Country Press Association.
Maaz Syed (Democrats) is an aeronautical engineer.
Andy Grodecki (Greens) is a Queensland public servant, scientist and community educator.
Rod Evans (One Nation) is a manager.
Chris Coyle (Independent) is a book publisher.
Iona Abrahamson (Family First) is a counsellor.









































&nbsp