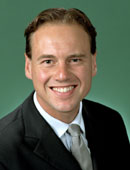 Greg Hunt (Lib)

---
His Liberal Party
website and his
campaign website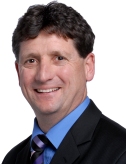 Gary March (ALP)

---
His ALP website


---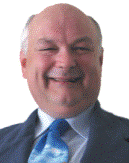 David Batten (Dem)

---
His Democrats website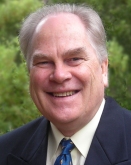 Robert Brown (Grn)

---
His Greens website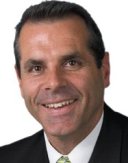 Cameron Eastman (FF)

---
His Family First website

Location: South-east of Melbourne: Hastings, Mount Martha, Rosebud, Somerville
Division named for: Captain Matthew Flinders, explorer of southern Australia
---
Median weekly family income: $816 (112th highest)
Persons born in non English speaking countries: 5.5% (97th highest)
Persons in professional occupations: 22.7% (102nd highest)
Persons aged 65 and over: 17.1% (14th highest)
Couple families with dependent children: 35.3% (114th highest)
Dwellings being purchased: 30.3% (44th highest)
---
Sitting member: Hon Greg Hunt (Liberal), elected 2001, 2004
---
Born: 18 November 1965, Melbourne. Career: Lawywer, adviser to Alexander Downer MHR 1994-98, Engagement Manager McKinsey and Co, Director of Strategy World Economic Forum Geneva. Parliamentary Secretary to the Minister for Environment and Heritage 2004-07
---
Parliamentary Secretary to the Minister for Foreign Affairs since 30 January 2007
---
1996 two-party majority: Liberal 10.1
1998 two-party majority: Liberal 03.7
2001 two-party majority: Liberal 07.6
Effect of 2004 redistribution: 00.1 shift to Labor
2004 primary votes: Labor 30.9, Liberal 58.2, Green 6.3
2004 two-party majority: Liberal 11.1
---
2004 enrolment: 90,990
2007 enrolment: 95,608 (+05.1%)
---
Flinders has existed since Federation, and has always occupied the Mornington Peninsula area south of Melbourne. At various times it has also taken in large areas of the southern suburbs of Melbourne and parts of western Gippsland. On its current boundaries most of its voters live in the tourism and retirement towns on the Peninsula, from Mount Martha to Portsea. This explains both the electorate's low median family income and its high proportion of over-65s. In the 1970s and '80s, when the seat included the Labor-voting area of Frankston, the seat was highly marginal. But Labor has won Flinders only three times, including the famous upset in 1929 when Nationalist Prime Minister Stanley Bruce was defeated. In 2004 the Liberals polled 73% of the two-party vote at Portsea, and over 70% at rural booths like Lang Lang and Moorooduc. Labor carried only Shoreham and West Park. Apart from Bruce, eminent members for Flinders have included Liberal Cabinet ministers Sir Phillip Lynch and Peter Reith. Greg Hunt has held the seat for the Liberals since Reith's retirement in 2001. Hunt, the son of longtime state minister Alan Hunt, is now Parliamentary Secretary to the Minister for Foreign Affairs.
---
Candidates in ballot-paper order
---
Greg Hunt (Liberal) is the sitting member: see biography above.
David Batten (Democrats) is CEO of a courier company.
Robert Brown (Greens) is a teacher, artist, webpage designer and songwriter (he wrote Give Me a Home Among the Gumtrees).
Cameron Eastman (Family First) is a contract manager.
Gary March (Labor) is an engineer at BlueScope Steel's steel-rolling manufacturing facility in Hastings.













&nbsp