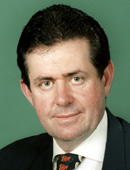 Peter Slipper (Lib)

---
His Liberal Party website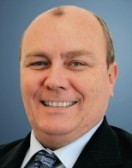 Darren Main (ALP)

---
His ALP website


---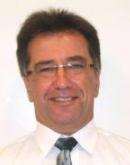 Dr Graham Cumming (FF)

---
His Family First website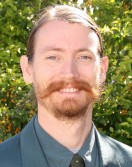 Dr Matthew Gray (Grn)

---
His Greens website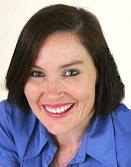 Caroline Hutchinson (Ind)

---
Her website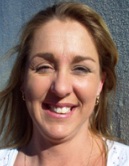 Carolyn Kerr (Dem)

---
Her Democrats website

Location: North of Brisbane: Caloundra, Kawana, Kilkoy, Mooloolaba
Division named for: Rt Hon Andrew Fisher, Prime Minister of Australia 1908-09, 1910-13, 1914-16
---
Median weekly family income: $694 (140th highest)
Persons born in non English speaking countries: 4.6% (116th highest)
Persons in professional occupations: 22.1% (110th highest)
Persons aged 65 and over: 17.2% (13th highest)
Couple families with dependent children: 33.2% (128th highest)
Dwellings being purchased: 24.2% (87th highest)
---
Sitting member: Hon Peter Slipper (Liberal), elected 1984, defeated 1987, elected 1993, 1996, 1998, 2001, 2004
---
Born: 14 February 1950. Career: Barrister and solicitor, businessman and farmer. Parliamentary Secretary to the Minister for Finance and Administration 1998-04.
---
1996 two-party majority: Liberal 20.3 Effect of 1998 redistribution: 00.4 shift to Liberal
1998 two-party majority: Liberal 11.0
2001 two-party majority: Liberal 12.1
Effect of 2004 redistribution: 00.3 shift to Labor
2004 primary votes: Labor 28.8, Liberal 55.9, Green 6.0
2004 two-party majority: Liberal 13.0
Effect of 2006 redistribution: no change
2007 notional two-party majority: Liberal 13.0
---
2004 enrolment: 85,985
2007 enrolment: 86,767 (+00.9%) (new boundaries)
---
Fisher was created in 1949, and at that time covered all the rural areas north of Brisbane. Successive redistributions cut the seat back to the fast-growing Sunshine Coast area, and most recently to a section of the Coast based on Caloundra and Maroochydore. The 2006 redistribution removes Maroochydore and leaves the seat consisting of Caloundra, Mooloolaba and a stretch of rural hinterland. The seat is now almost entirely composed of beachside tourism and retirement towns, and has the country's third-highest level of people aged over 65. As a result it also has one of the country's lowest levels of median family income, and very low rates of families with dependent children and dwellings being purchased. Fisher was a safe seat for the Country Party and its successor the Nationals until the 1980s, when the Nationals' vote shifted to the Liberals as the area urbanised. In 2004 the Liberals carried every booth except Conondale, and polled 66% of the two-party vote in Kilcoy, which has now been added to the seat, while Labor polled best in Calounda and Kawana. Members for Fisher have included Country Party ministers Sir Charles Adermann and his son Evan Adermann. Peter Slipper won the seat as a National in 1984, lost it in 1987, and won it back as a Liberal in 1993. At the time Labor won the seat in 1987 it included the outer Brisbane suburban areas which later became the seat of Dickson: the seat on its current boundaries is fairly safe for the Liberals. Slipper was a parliamentary secretary 1998-2004.
---
Candidates in ballot-paper order
---
Darren Main (Labor) is a psychologist.
Dr Matthew Gray (Greens) teaches in sustainability at Queensland University of Technology.
Dr Graeme Cumming (Family First) is a medical practitioner.
Carolyn Kerr (Democrats) is a former policewoman and now works in the security industry.
Peter Slipper is the sitting member: see biography above.
Caroline Hutchinson (Independent) is a Sunshine Coast radio personality.