Sussan Ley (Lib)

---
Her Liberal Party
website and her
electorate website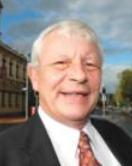 Chris Ryan (ALP)

---
His ALP website


---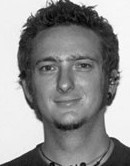 Darran Stonehouse (Grn)

---
His Greens website

Location: Western NSW: Albury, Balranald, Broken Hill, Deniliquin
Division named for: William Farrer, agricultural scientist
---
Median weekly family income: $787 (121st highest)*
Persons born in non English speaking countries: 3.2% (137th highest)
Persons in professional occupations: 28.4% (47th highest)
Persons engaged in agriculture: 16.7% (11th highest)
Persons aged 65 and over: 15.1% (34th highest)
Couple families with dependent children: 36.8% (96th highest)
Dwellings being purchased: 23.1% (94th highest)
---
Sitting member: Hon Sussan Ley (Liberal), elected 2001, 2004
---
Born: 14 December 1961, Nigeria. Career: Air traffic controller, commercial pilot, wool and beef farmer, Director Australian Taxation Office. Parliamentary Secretary for Children and Youth Affairs 2004-06
---
Parliamentary Secretary to the Minister for Agriculture, Fisheries and Forestry from 27 January 2006
---
1996 two-party majority: National 21.2
1998 two-party majority: National 14.6
Effect of 2001 redistribution: 00.5 shift to Labor
2001 two-candidate majority: Liberal over National 00.1
2004 primary votes: Labor 22.8, Liberal 63.5, Green 3.6
2004 two-party majority: Liberal 19.8
Effect of 2006 redistribution: 04.4 shift to Labor
2007 notional two-party majority: Liberal 15.4
---
2004 enrolment: 85,712
2007 enrolment: 93,926 (+09.6%) (new boundaries)
---
Farrer was created in 1949, as a rural seat in southern NSW based on Albury and Wagga Wagga, both Liberal strongholds - the Liberal Party was founded in Albury in 1944. In 1984 it was extended westwards along the Murray to the South Australian border, and Wagga Wagga was removed, and on these boundaries it was won by the National Party. The 2006 redistribution has changed the seat again, extending it northwards to the Queensland border, and including the mining centre of Broken Hill, which has been a Labor bastion for more than a century. Since the abolition of the old seat of Darling in 1977, Broken Hill has been a problem for redistribution commissioners, since it is no longer big enough to have an electorate to itself, but has no community of interest with the farming communities of rural NSW. It has now been included successively in Riverina, Parkes and Farrer. The inclusion of Broken Hill has reduced the Liberal majority in Farrer considerably, but not enough to put the seat at risk. In 2004 the Liberals carried every booth except Talbingo, polling over 80% of the two-party vote in many rural booths (98% at The Retreat), and over 60% in most of the Albury booths. In Broken Hill, which was in Parkes in 2004, Labor polled over 60% in most booths. Members for Farrer have included Liberal ministers Sir David Fairbairn and Wallace Fife, and National Party Deputy Prime Minister Tim Fischer. Sussan Ley (pronounced Lee) has held the seat for the Liberals since her upset victory on Fischer's retirement in 2001. Every member for Farrer has held ministerial office: Ley is now Parliamentary Secretary to the Minister for Agriculture, Fisheries and Forestry. She is perfectly safe here, although on these boundaries the seat might well revert to the Nationals in a three-cornered contest.
---
Candidates in ballot-paper order
---
Sussan Ley (Liberal) is the sitting member: see biography above.
Rhonda Lever (Family First) is an administrator.
Douglas Henderson (Conservatives for Climate and Environment) is a refrigeration engineer.
Chris Ryan (Labor) runs his own industrial engineering consultancy business in Albury.
Pat Mathers (CEC) is a contractor.
Darran Stonehouse (Greens) is a youth worker in Albury.