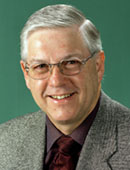 Ken Ticehurst (Lib)

---
His Liberal Party website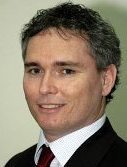 Craig Thomson (ALP)

---
His ALP website


---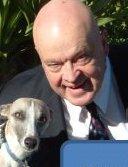 Michael Darby (CDP)

---
His website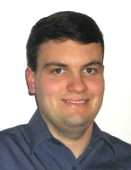 Scott Rickard (Grn)

---
His Greens website

Location: Central Coast: Bateau Bay, Ourimbah, The Entrance, Wyong
Division named for: Sir William Dobell, painter
---
Median weekly family income: $846 (101st highest)
Persons born in non English speaking countries: 4.4% (122nd highest)
Persons in professional occupations: 21.0% (120th highest)
Persons aged 65 and over: 17.0% (15th highest)
Couple families with dependent children: 36.4% (100th highest)
Dwellings being purchased: 27.3% (64th highest)
---
Sitting member: Ken Ticehurst (Liberal), elected 2001, 2004
---
Born: 22 January 1945. Career: Electrical engineer, managing director
---
1996 two-party majority: Labor 00.1
1998 two-party majority: Labor 03.3
Effect of 2001 redistribution: 01.8 shift to Liberal
2001 two-party majority: Liberal 00.4
2004 primary votes: Labor 36.4, Liberal 49.5, Green 5.0
2004 two-party majority: Liberal 05.9
Effect of 2006 redistribution: 01.1 shift to Labor
2007 notional two-party majority: Liberal 04.8
---
2004 enrolment: 85,659
2007 enrolment: 90,328 (+05.5%) (new boundaries)
---
Dobell was created in 1984, carved out of the seats of Robertson and Shortland. It is a mix of Sydney exurbia and tourism and retirement centres such as Bateau Bay, and has a high proportion of over-65s and a low proportion of people born in non English speaking countries and of people in professional occupations. Dobell was a fairly safe seat for the rising Labor star Michael Lee until 1996, when he very nearly lost it in that year's Howard landslide. He recovered in 1998, but in 2001 he was unexpectedly beaten by the Liberals' Ken Ticehurst. In 2004 the Liberals polled 73% of the two-party vote in Dooralong, and more than 65% in Erina Heights, Jillibi, Kulnura, Wyong Creek and Yarramalong. More surprising was the strong Liberal showing in towns like The Entrance and Wyong, once fairly solid for Labor and still so at state level. Labor carried only four booths, polling best at Bateau Bay West. Despite being a very low-profile member, Ticehurst gained a solid swing in 2004, aided by Mark Latham, the area's changing demographics and a weak Labor candidate. This is why the seat is considered more vulnerable than its paper majority would suggest. Labor has been helped by the addition at the 2006 redistribution of Labor-voting Toukley.
---
Candidates in ballot-paper order
---
Hadden Irvin (Family First) is a car salesman.
Michael Darby (Christian Democrats) was until recently a member of the Liberal Party and was on the Liberal Senate ticket in 2004.
Graeme Bird (Liberty and Democracy) is a shidt-worker.
Scott Rickard (Greens) is an organiser with the Finance Sector Union.
Steve Hughes (CEC) is an engineer.
Doug Eaton (Independent) is a solicitor.
Craig Thomson (Labor) is national secretary of the Health Services Union.
Ken Ticehurst (Liberal) is the sitting member: see biography above.

&nbsp