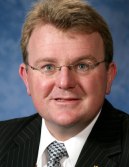 Bruce Billson (Lib)

---
His Ministerial
website, his Liberal
Party website and his
campaign website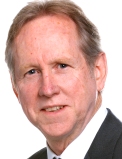 Graham McBride (ALP)

---
His ALP website


---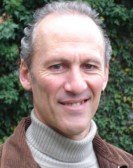 Neale Adams (Grn)

---
His Greens website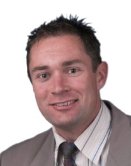 Steve Ashdown (FF)

---
His Family First website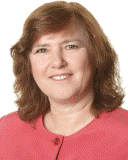 Karen Bailey (Dem)

---
Her Democrats website

Location: Melbourne: Frankston, Karingal, Mornington, Mt Eliza
Division named for: Louisa Dunkley, trade unionist and campaigner for equal pay for women
---
Median weekly family income: $951 (65th highest)
Persons born in non English speaking countries: 7.6% (87th highest)
Persons born in the UK and Ireland: 11.2% (11th highest)
Persons in professional occupations: 23.1% (96th highest)
Persons aged 65 and over: 14.2% (54th highest)
Couple families with dependent children: 36.0% (106th highest)
Dwellings being purchased: 33.9% (27th highest)
---
Sitting member: Hon Bruce Billson (Liberal), elected 1996, 1998, 2001, 2004
---
Born: 26 January 1966, Albury, New South Wales. Career: Manager Corporate Development Shire of Hastings, Ministerial adviser to Hon Geoff Coleman MLA and to Senator Hon Rod Kemp. Parliamentary Secretary to the Minister for Foreign Affairs 2004, Parliamentary Secretary (Foreign Affairs and Trade) 2004-05, Parliamentary Secretary (Foreign Affairs) and Parliamentary Secretary to the Minister for Immigration and Multicultural and Indigenous Affairs 2005-06
---
Minister for Veterans' Affairs and Minister Assisting the Minister for Defence from 27 January 2006
---
1996 two-party majority: Liberal 03.4
1998 two-party majority: Liberal 02.0
2001 two-party majority: Liberal 05.4
Effect of 2004 redistribution: 00.2 shift to Labor
2004 primary votes: Labor 33.6, Liberal 55.5, Green 6.2
2004 two-party majority: Liberal 09.4
---
2004 enrolment: 90,791
2007 enrolment: 93,168 (+02.6%)
---
Dunkley was created in 1984, based on Frankston, a suburban centre at the southern end of Melbourne's urban sprawl. Frankston itself tends to vote Labor, but subsequent redistributions have extended the seat further south into solidly Liberal territory around Mt Eliza and Mornington. Although it has a lower proportion of families with dependent children than most outer suburban seats, it is still sensitive to interest rates and similar economic issues. A marginal seat when it was created, it has become better for the Liberals at recent elections. In 2004 the Liberals polled 77% of the two-party vote in Mt Eliza Central, and more than 65% at the other Mt Eliza booths, Derinya, Mornington East and the Langwarrin booths, while Labor polled best in Aldercourt, Monterey, Kananook and Seaford. In 2004 there were strong swings to the Liberals in Labor's best areas, while Liberal-voting Mt Eliza swung to Labor. Bruce Billson has held the seat for the Liberals since 1996. Billson was promoted to Minister for Veterans' Affairs in January 2006. His 9.4% margin makes him fairly safe, although if the rise in Labor's support under Kevin Rudd is sustained it is possible that he could be in danger.
---
Candidates in ballot-paper order
---
Neale Adams (Greens) is a carpenter. He was a member of the Mornington Peninsula Shire Council 2000-03.
Steven Ashdown (Family First) is a painter.
Bruce Billson (Liberal) is the sitting member: see biography above.
Graham McBride (Labor) is a retired businessman with a masters degree in engineering.
Karen Bailey (Democrats) is a teacher.









&nbsp