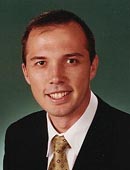 Peter Dutton (Lib)

---
His ministerial
website, his Liberal Party website
and his campaign website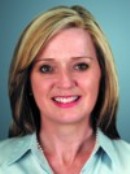 Fiona McNamara (ALP)

---
Her ALP website


---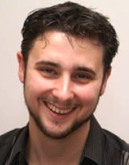 Peter Kerin (Dem)

---
His Democrats
website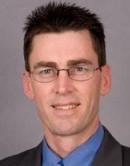 Dale Shuttleworth (FF)

---
His Family First website

Location: Albany Creek, Esk, Samford, Strathpine,
Division named for: Sir James Dickson, Premier of Queensland and member of the first federal ministry
---
Median weekly family income: $1,060 (40th highest)
Persons born in non English speaking countries: 4.7% (113th highest)
Persons in professional occupations: 23.3% (95th highest)
Persons aged 65 and over: 6.7% (144th highest)
Couple families with dependent children: 45.5% (18th highest)
Dwellings being purchased: 41.1% (9th highest)
---
Sitting member: Hon Peter Dutton (Liberal), elected 2001, 2004
---
Born: 18 November 1970, Brisbane. Career: Police officer, company Director. Minister for Workforce Participation 2004-06
---
Minister for Revenue and Assistant Treasurer from 27 January 2006
---
1996 two-party majority: Liberal 03.2
Effect of 1998 redistribution: 00.8 shift to Liberal
1998 two-party majority: Labor 00.1
2001 two-party majority: Liberal 06.0
Effect of 2004 redistribution: no change
2004 primary votes: Labor 35.4, Liberal 52.1, Green 5.9
2004 two-party majority: Liberal 07.8
Effect of 2006 redistribution: 01.3 shift to Liberal
2007 notional two-party majority: Liberal 09.1
---
2004 enrolment: 84,201
2007 enrolment: 89,360 (+06.1%) (new boundaries)
---
Dickson was created in 1993, located in Brisbane's fast-growing outer north-western suburbs. It is a classic mortgage belt seat, with levels of families with dependent children and of dwellings being purchased which are among the country's highest. The seat also has a fairly high level of median family incomes, although it has a relatively low level of people in professional occupations. The seat has always been politically marginal, although the removal of Kallangur and the addition of country areas such as Esk at the 2006 redistribution has improved the Liberal position. Labor's strength is in suburbs such as Strathpine, while the smaller centres to the north are strongly Liberal. In 2004 the Liberals carried every booth except Lawnton and Kallangur (which is no longer in the seat), polling more than 60% in Albany Creek, Dayboro, Murrumba Downs and Samford. A number of the suburban booths, however, were carried by Labor in 2001 and showed only modest Liberal majorities in 2004. Members for Dickson have been Michael Lavarch (Labor) 1993-96, Tony Smith (Liberal) 1996-98 (not to be confused with Tony Smith the current member for Casey), Cheryl Kernot (Labor) 1998-2001, and Peter Dutton (Liberal) since 2001. Kernot, the former Australian Democrats leader, resigned from the Senate to win this seat in 1998, but her erratic behaviour ensured her defeat here in 2001. Dutton is now Minister for Revenue and Assistant Treasurer. He currently has a comfortable majority on paper, but if the swing to Labor currently being shown by opinion polls is sustained, he could be at risk at this election.
---
Candidates in ballot-paper order
---
Dale Shuttleworth (Family First) is a senior account manager.
Peter Dutton (Liberal) is the sitting member: see biography above.
Brad Cornwell (Liberty and Democracy) is a public servant.
Connie Wood (Christian Democrat) is a medical receptionist.
Howard Nielsen (Greens) is co-owner and principal consultant of a company that helps improve businesses.
Fiona McNamara (Labor) is a former teacher and assistant secretary of the Queensland Teachers' Union.
Peter Kerin (Democrats) is a student at Griffith University and runs his own cleaning business.

&nbsp