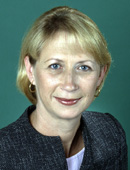 Sharon Bird (ALP)

---
Her ALP website
and her campaign website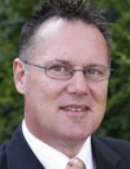 Colin Fowler (Lib)

---
His Liberal Party website


---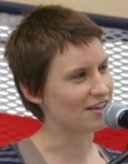 Jess Moore (SA)

---
Her Socialist
Alliance website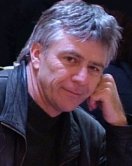 Michael Organ (Grn)

---
His website

Location: South Coast NSW: Bulli, Corrimal, Unanderra, Wollongong
Division named for: Allan Cunningham, explorer of eastern Australia
---
Median weekly family income: $1,000 (51st highest)
Persons born in non English speaking countries: 13.6% (58th highest)
Persons in professional occupations: 29.0% (45th highest)
Persons in government employment: 22.0% (10th highest)
Persons aged 65 and over: 14.3% (49th highest)
Couple families with dependent children: 38.0% (84th highest)
Dwellings being purchased: 22.1% (106th highest)
---
Sitting member: Sharon Bird (Labor), elected 2004
---
Born: 15 November 1962, Wollongong, NSW. Career: High school teacher, TAFE teacher. Electorate officer to Colin Hollis MP 1995-97, Senior Project Officer, NSW Department of Juvenile Justice 1997-2004. Councillor, Shellharbour City Council 1991-95.
---
1996 two-party majority: Labor 12.9
1998 two-party majority: Labor 18.2
Effect of 2001 redistribution: 00.4 shift to Liberal
2002 by-election two-candidate majority: Green over Labor 02.2
2004 primary votes: Labor 39.6, Liberal 28.8, Green 20.1
2004 two-party majority: Labor 11.5
Effect of 2006 redistribution: 00.2 shift to Labor
2007 notional two-party majority: Labor 11.7
---
2004 enrolment: 81,844
2007 enrolment: 91,663 (+12.0%) (new boundaries)
---
Cunningham was created in 1949, based on the industrial centre of Wollongong, south of Sydney. As the region's heavy industry has declined, however, Cunningham has become a signicantly less working-class city, and the creation in 1984 of the new seat of Throsby removed some of the most blue-collar parts of the electorate. Today more of Cunningham's workforce work in government services for the Illawarra region than work in manufacturing. This is why the electorate has a higher proportion of people with professional occupations and a higher median income level than most regional city seats. All this explains the gradual decline in Labor strength in Cunningham, although the seat is still fairly reliably Labor. In 2004 Labor carried every booth, and polled more than 70% of the two-party vote in Bellambi, Coniston, Fairy Meadow South, Wombarra and two booths in Woollongong, while the Liberals polled 48% at Cordeaux Heights. Members have included Labor cabinet ministers Rex Connor and Stewart West and Speaker of the House Stephen Martin. In 2002 Martin abruptly resigned his seat, and the ensuing by-election found Labor with a new leader, Simon Crean, whose standing with the public was low, and a candidate, Sharon Bird, who many Labor activists in the seat did not support. The result was a shock win for the Green candidate Michael Organ, a blow from which Crean's leadership never recovered. At the 2004 election things returned to normal and Bird easily regained the seat for Labor. Organ is standing again in 2007.
---
Candidates in ballot-paper order
---
Michael Organ (Green) is University Archivist at the University of Wollongong and editor of Illawarra Unity. He was Member for Cunningham 2002-04.
Jess Moore (Socialist Alliance) is an administrator.
Jemma Tribe (Family First) is a media and marketting officer.
Noelene Norsworthy (Christian Democrat) is a customer service assistant.
John Flanagan (Non-Custodial Parents Party) is a civil engineer.
Sharon Bird (Labor) is the sitting member: see biography above.
Colin Fowler (Liberal) was a NSW police officer for 20 years.

&nbsp