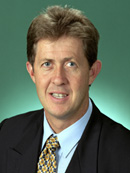 Luke Hartsuyker (Nat)

---
His Nationals website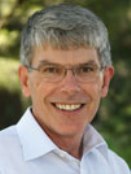 Paul Sekfy (ALP)

---
His ALP website


---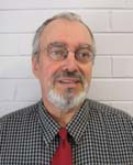 Leon Belgrave (LDP)

---
His Liberty and Democracy website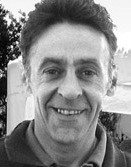 John Carty (Grn)

---
His Greens website

Location: North Coast NSW: Coffs Harbour, Kempsey, Macksville, Nambucca Heads
Division named for: Charles Cowper, Premier of NSW
---
Median weekly family income: $617 (149th highest)
Persons born in non English speaking countries: 3.5% (133rd highest)
Persons in professional occupations: 23.9% (90th highest)
Persons employed in tourism: 8.0% (7th highest)
Persons aged 65 and over: 17.3% (11th highest)
Couple families with dependent children: 33.2% (129th highest)
Dwellings being purchased: 20.2% (128th highest)
---
Sitting member: Luke Hartsuyker (National), elected 2001, 2004
---
Born: 28 February 1959. Career: Accountant and businessman
---
1996 two-party majority: National 11.6
1998 two-party majority: National 06.4
Effect of 2001 redistribution: 00.7 shift to Labor
2001 two-party majority: National 04.8
2004 primary votes: Labor 32.0, National 50.2, Green 9.3
2004 two-party majority: National 06.4
Effect of 2006 redistribution: 00.2 shift to National
2007 notional two-party majority: National 06.6
---
2004 enrolment: 85,043
2007 enrolment: 92,767 (+09.1%) (new boundaries)
---
Cowper has existed since Federation, at one time occupying virtually the whole North Coast of NSW, which in the early years of the Commonwealth was a remote and thinly settled area. Since 1949 it has been steadily cut back as the North Coast has grown rapidly, so that it now comprises little more than the tourism and retirement centres of Coffs Harbour, Kempsey and Nambucca Heads and a few adjacent rural areas: once one of the most rural seats in Australia, it now has only 7.1% of its workforce engaged in agriculture, while 8.5% work in tourism. Cowper's large retired population means it has the 8th highest proportion of over-65s of any electorate, and this combined with its rural element give it the 2nd lowest median family income level of any electorate. Coffs Harbour and Kempsey are both reliable for the Nationals. Labor support comes mainly from coastal areas, hippy colonies in the Bellinger Valley and sawmilling towns such as Ulong and Lowanna. In 2004 the Nationals polled 77% of the two-party vote at Warrell's Creek, and more than 65% at Bonville, Gladstone, Smithtown, Ulmarra and Utungunin, while Labor polled best in the two Bellingen booths, Thora and Repton. Cowper was one of the birthplaces of the Country Party. Sir Earle Page, leader of the party 1921-39 and briefly Prime Minister in 1939, was member for Cowper 1919-61. His defeat in 1961 was one of the great upsets of Australian electoral history. Luke Hartsuyker (pronounced Hartseeker) has held the seat since 2001. The Nationals majority in Cowper is seldom very large, and there is talk that it, like Page and Richmond to the north, may be increasingly vulnerable to Labor. In September, apparently in response to local polling showing that Labor could win the seat, the Labor National Executive dumped its endorsed candidate, John Fitzroy, and re-opened nominations.
---
Candidates in ballot-paper order
---
Luke Hartsuyker (National) is the sitting member: see biography above.
Paul Sekfy (Labor) runs a consultancy business at Nambucca Heads. He contested this seat in 1993, 1996 and 1998.
John Carty (Greens) is a Coffs Harbour barrister.
Flavia Arapi-Nunez (Family First) is a teacher.
Leon Belgrave (Liberty and Democracy) is retired.
Deborah Lions (Christian Democrat) is a home manager.