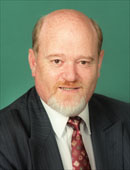 Roger Price (ALP)

---
His ALP website and
his campaign website



Jess Diaz (Lib)

---
His Liberal Party
website


---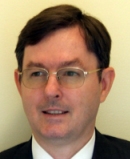 John Forrester (Grn)

---
His Greens website

Location: Sydney: Blacktown, Doonside, Mt Druitt, Rooty Hill
Division named for: Rt Hon Ben Chifley, Prime Minister of Australia 1945-49
---
Median weekly family income: $915 (73rd highest)
Persons born in non English speaking countries: 28.3% (17th highest)
Persons in professional occupations: 14.2% (150th highest)
Persons aged 65 and over: 7.5% (137th highest)
Couple families with dependent children: 44.1% (23rd highest)
Dwellings being purchased: 31.9% (37th highest)
---
Sitting member: Hon Roger Price (Labor), elected 1984, 1987, 1990, 1993, 1996, 1998, 2001, 2004
---
Born: 26 November 1945, Sydney. Career: Account Manager, Telecom Australia. Alderman, Blacktown City Council 1981-87. Deputy Mayor 1984-85. Parliamentary Secretary to the Prime Minister 1991, Parliamentary Secretary to the Minister for Defence 1991-93
---
Chief Opposition Whip since 26 October 2004
---
1996 two-party majority: Labor 14.5
1998 two-party majority: Labor 20.9
Effect of 2001 redistribution: 00.4 shift to Labor
2001 two-party majority: Labor 15.3
2004 primary votes: Labor 55.6, Liberal 29.1, Green 6.0
2004 two-party majority: Labor 13.0
Effect of 2006 redistribution: 00.9 shift to Liberal
2007 notional two-party majority: Labor 12.1
---
2004 enrolment: 84,413
2007 enrolment: 92,506 (+09.6%) (new boundaries)
---
Chifley was created in 1969, in Sydney's fast-growing and heavily working-class western suburbs, based on Blacktown. Its character has not changed since its creation: it has the lowest proportion of people in professional occupations of any electorate in Australia, a quarter of its population were born in non English speaking countries, and it has the highest proportion (3.1%) of Indigenous people of any urban electorate. All these factors make Chifley a very safe seat for the Labor Party. In 2004 Labor carried every booth, mostly with more than 60% of the two-party vote, and topped 70% in Bidwill and Blackett. The Liberals' best result was 46% at Bennett Road. The 2006 redistribution has returned the Blacktown area to Chifley. In 2004 this area was in Greenway and swung heavily to the Liberals. With the removal of the factors that caused that swing, there is the potential for a big swing to Labor in this part of the seat. Roger Price has held the seat since 1984. Price was a Parliamentary Secretary in the Hawke and Keating governments, and has been Chief Opposition Whip since 2004. With Kim Beazley's retirement he will be the longest-serving Labor member in the next Parliament.
---
Candidates in ballot-paper order
---
James Cogan (Socialist Equality) is a journalist.
Evan Jewell (Family First) is a student.
Wayne Hyland (Independent) is a carer.
Dave Vincent (Christian Democrat) is a pensioner and contested this seat in 2004.
Jess Diaz (Liberal) is a barrister and former senior legal counsel at Citibank (Australia). He was Foundation President of the Philippine Community Council of New South Wales.
Roger Price (Labor) is the sitting member: see biography above.

John Forrester (Greens) is a network operator in the broadcasting industry.

&nbsp