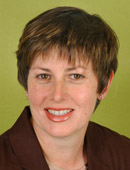 Anna Burke (ALP)

---
Her ALP website
and her campaign website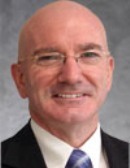 Myles King (Lib)

---
His Liberal Party website


---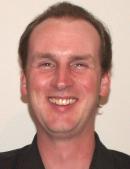 Daniel Berk (Dem)

---
His Democrats website and his blog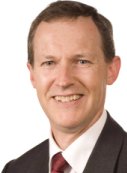 Alistair McCaskill (Grn)

---
His Greens website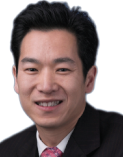 Gary Ong (FF)

---
His Family First website

Location: Melbourne: Box Hill, Burwood, Clayton North, Mt Waverley
Division named for: Caroline Chisholm, pioneer of female migration to Australia
---
Median weekly family income: $1,067 (39th highest)
Persons born in non English speaking countries: 26.1% (20th highest)
Persons in professional occupations: 35.8% (22nd highest)
Persons aged 65 and over: 17.0% (16th highest)
Couple families with dependent children: 35.7% (111th highest)
Dwellings being purchased: 22.1% (108th highest)
---
Sitting member: Anna Burke (Labor), elected 1998, 2001, 2004
---
Born: 1 January 1966, Melbourne. Career: Industrial Officer Victorian Roads and Victorian Institute of Technology, National Industrial Officer Finance Sector Union
---
1996 two-party majority: Liberal 02.6
1998 two-party majority: Labor 02.1
2001 two-party majority: Labor 02.8
Effect of 2004 redistribution: 00.1 shift to Liberal
2004 primary votes: Labor 44.0, Liberal 43.6, Green 7.3
2004 two-party majority: Labor 02.7
---
2004 enrolment: 84,907
2007 enrolment: 86,128 (+01.4%)
---
Chisholm was created in 1949, and at that time was centred on Camberwell and was a safe Liberal seat. Successive redistributions have pushed it east and south, and now it contains none of its original territory. Today most of its votes are cast in Box Hill, Burwood and Clayton. The 1990 redistribution extended it as far south as Westall, into solidly Labor voting territory, tipping the balance towards Labor. Chisholm has a high median income level and a high proportion of people in professional occupations for a Labor-held seat: the decisive factor may be the high level of people born in non English speaking countries, particularly the 5.4% born in South-East Asia. Dr Michael Wooldridge won Chisholm for the Liberals in 1987, but by 1998 it was seen as increasingly unsafe, and he moved to outer suburban Casey. The seat then passed to Labor's Anna Burke, who has held it since and seems to have entrenched herself. In 2004 Labor polled more than 65% of the two-party vote in Clayton and Clayton East, and more than 60% in Box Hill, Huntingdale and two booths in Oakleigh, while the Liberals polled best in Mont Albert (56%), Mount Waverley, Syndal and Tally Ho.
---
Candidates in ballot-paper order
---
Gary Ong (Family First) is an investor.
Anna Burke (Labor) is the sitting member: see biography above.

Myles King (Liberal) has been a Victorian Police officer for more than 30 years. He has a masters degree in organisational leadership.
Daniel Berk (Democrats) works in customer service.
Lars Thystrup (CEC) is an organiser.
Alistair McCaskill (Greens) is a financial educator.

















&nbsp