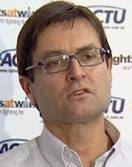 Greg Combet AO (ALP)

---
His ALP website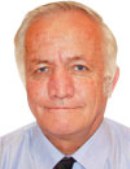 Lindsay Paterson (Lib)

---
His Liberal Party website


---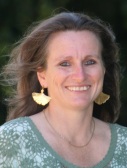 Suzanne Pritchard (Grn)

---
Her Greens website

Location: North Central NSW: Cardiff, Edgeworth, Toronto, Wallsend
Division named for: Matthew Charlton, Labor Leader 1922-28
---
Median weekly family income: $855 (98th highest)
Persons born in non English speaking countries: 4.6% (117th highest)
Persons in professional occupations: 21.0% (121st highest)
Persons aged 65 and over: 13.9% (58th highest)
Couple families with dependent children: 37.9% (85th highest)
Dwellings being purchased: 30.7% (40th highest)
---
Sitting member: Kelly Hoare (Labor), elected 1998, 2001, 2004. Retiring 2007
---
1996 two-party majority: Labor 09.3
1998 two-party majority: Labor 13.0
Effect of 2006 redistribution: 00.8 shift to Liberal
2001 two-party majority: Labor 06.7
2004 primary votes: Labor 45.9, Liberal 35.3, Green 8.9
2004 two-party majority: Labor 07.9
Effect of 2006 redistribution: 00.5 shift to Labor
2007 notional two-party majority: Labor 08.4
---
2004 enrolment: 85,547
2007 enrolment: 91,129 (+06.5%) (new boundaries)
---
Charlton was created in 1984, from parts of Shortland, Hunter and Newcastle, on the Hunter Valley coalfields, and its boundaries have changed little since. It is a solidly working class electorate, as shown by its relatively low median family income and its low proportion of people in professional occupations. Like most regional seats, it also has a low proportion of people born in non English speaking countries. Seats like this have been drifting towards the Coalition for many years, but Charlton remains firmly Labor. Labor's strength lies in the Newcastle suburban areas of Cardiff and Wallsend, while the Liberals do best in some of the lakeside booths in the southern part of the seat. In 2004 Labor polled more than 70% of the two-party vote in Argenton (77%), Awaba, Biraban, Glendale and West Wallsend, while the Liberals polled best in Coral Point and Martinsville. The first member for Charlton was Robert Brown, who had been member for Hunter since 1980, and who was a junior minister in the Hawke and Keating governments. He was succeeded by his daughter, Kelly Hoare in 1998. Through 2006 there was talk of dropping Hoare in favour of a candidate with a higher profile, and in May the Labor National Executive installed the ACTU Secretary, Greg Combet in Charlton, over Hoare's protests. There may be some local resentment at having an outsider parachuted into this fairly parochial area, but Combet's solid Labor credentials, and his background in the coal-mining industry, should make him secure in the seat.
---
Candidates in ballot-paper order
---
Stuart Ulrich (Independent) is retired.
Suzanne Pritchard (Greens) runs a science education business.
David Stow (CEC) is an industrial chemist.
Terry Cook (Socialist Equality) is retired.
Greg Combet AO (Labor) was Secretary of the ACTU from 1999 to 2007. He has degrees in mining engineering and economics and a graduate diploma in labour relations. He worked in the mining industry before joining the ACTU.
Lindsay Paterson (Liberal) is a nurse.
Patrick Barry (Independent) is a carer.
Jim Kendall (Christian Democrat) is retired.
Candidates on YouTube
Greg Combet
&nbsp