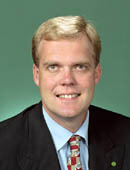 Tony Smith (Lib)

---
His Liberal Party
website and his
campaign website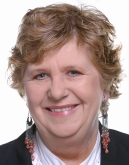 Dympna Beard (ALP)

---
Her ALP website


---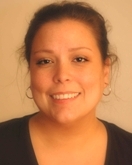 Salore Craig (Grn)

---
Her Greens website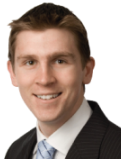 Daniel Harrison (FF)

---
His Family First website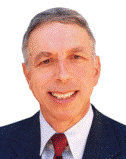 Tony Inglese (AD)

---
His Democrats website

Location: Melbourne: Croydon, Monbulk, Mt Evelyn, Olinda
Division named for: Rt Hon Richard Casey, Baron Casey, Governor-General of Australia 1965-69
---
Median weekly family income: $1,055 (41st highest)
Persons born in non English speaking countries: 7.7% (86th highest)
Persons in professional occupations: 22.9% (99th highest)
Persons aged 65 and over: 9.3% (120th highest)
Couple families with dependent children: 43.9% (24th highest)
Dwellings being purchased: 41.5% (8th highest)
---
Sitting member: Hon Tony Smith (Liberal), elected 2001, 2004
---
Born: 13 March 1967, Melbourne. Career: Research Assistant Institute of Public Affairs, media adviser and political adviser Hon Peter Costello MHR
---
Parliamentary Secretary to the Prime Minister from 30 January 2007
---
1996 two-party majority: Liberal 06.6
1998 two-party majority: Liberal 04.9
2001 two-party majority: Liberal 07.2
Effect of 2004 redistribution: no change
2004 primary votes: Labor 29.7, Liberal 56.3, Green 7.9
2004 two-party majority: Liberal 11.2
---
2004 enrolment: 86,943
2007 enrolment: 89,313 (+02.7%)
---
Casey was created in 1969, taking in a stretch of Melbourne's new and fast-growing outer north-eastern suburbs. During the Whitlam years Casey was the classic "litmus" seat, where Whitlam's appeal to suburban voters on issues like schools and sewerage had the greatest impact. Since the 1980s, however, this area has become increasingly wealthy, and voters are more concerned about interest rates - Casey has among the highest levels of traditional families with children, and of people paying mortgages, of any electorate. These trends have made the seat increasingly secure for the Liberal Party in recent years. The Liberals dominate in the more heavily suburban parts of the seat around Croydon, Lilydale and Mooroolbark, while Labor retains some strength in the Dandenong Ranges part of the seat in the south. In 2004 the Liberals polled 73% of the two-party vote in Gruyere, also polling more than 65% in Chirnside Park, Lilydale West, Coldstream and Silvan, while Labor carried only Kallista, Mt Dandenong and The Patch. Tony Smith has held the seat for the Liberals since 2001. Smith has recently been appointed Parliamentary Secretary to the Prime Minister. He will secure in this seat against all but the largest swings.
---
Candidates in ballot-paper order
---
Tony Inglese (Democrats) works in marketting.
George Moran (Christian Democrat) is a teacher.
Tony Smith (Liberal) is the sitting member: see biography above.
Dympna Beard (Labor) was state MP for Kilsyth 2002-06. She was a primary school teacher before her election.
Salore Craig (Greens)
Daniel Harrison (Family First) is a student.















&nbsp