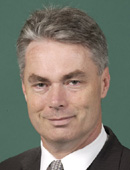 Alan Griffin (ALP)

---
His ALP website and
his campaign website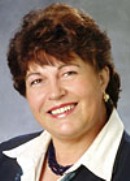 Angela Randall (Lib)

---
Her Liberal Party website


---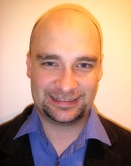 Rob Cassidy (Grn)

---
His Greens website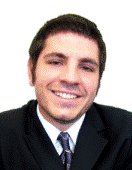 Richard Grossi (Dem)

---
His Democrats website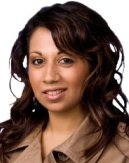 Bronwyn Rawlins (FF)

---
Her Family First website

Location: Melbourne: Dandenong, Glen Waverley, Mulgrave, Wheelers Hill
Division named for: Rt Hon Stanley Bruce, Viscount Bruce, Prime Minister of Australia 1923-29
---
Median weekly family income: $962 (59th highest)
Persons born in non English speaking countries: 36.2% (6th highest)
Persons in professional occupations: 24.0% (89th highest)
Persons employed in manufacturing: 21.2% (9th highest)
Persons aged 65 and over: 12.7% (86th highest)
Couple families with dependent children: 39.0% (64th highest)
Dwellings being purchased: 22.7% (97th highest)
---
Sitting member: Alan Griffin (Labor), elected (for Corinella) 1993, (for Bruce) 1996, 1998, 2001, 2004
---
Born: 23 February 1960, Melbourne. Career: Union organiser, electorate secretary, ministerial adviser. Councillor, Springvale City Council 1991-93. Member, Opposition Shadow Ministry since 1998. Parliamentary Secretary to the Shadow Minister for Health 1998-01, Parliamentary Secretary to the Leader of the Opposition 2001-03, Parliamentary Secretary to the Shadow Minister for Treasury, Finance and Small Business (Consumer Affairs and Banking Services) 2001-03, Shadow Minister for Consumer Protection and Consumer Health 2003, Shadow Minister for Consumer Affairs 2003-04, Assisting the Shadow Minister for Health 2003-04, Shadow Minister for Sport and Recreation 2004-05, Shadow Minister for Veterans' Affairs and Shadow Special Minister of State since 24 June 2005
---
Shadow Minister for Defence Science and Personnel from 10 December 2006
---
1996 two-party majority: Labor 00.8
1998 two-party majority: Labor 06.2
2001 two-party majority: Labor 05.5
Effect of 2004 redistribution: 01.0 shift to Labor
2004 primary votes: Labor 47.3, Liberal 43.1, Green 5.2
2004 two-party majority: Labor 03.5
---
2004 enrolment: 86,999
2007 enrolment: 88,393 (+02.3%)
---
Bruce was created in 1955, in Melbourne's fast-growing eastern suburbs: at that time it covered the whole outer eastern suburban area, and by 1966 had over 100,000 voters. In 1969 it was cut back to a block of suburbs based on Glen Waverley, and on those boundaries it was a fairly safe Liberal seat, although Labor nearly won it in 1983. The 1996 redistribution, however, moved the seat south to take in the industrial area around Dandenong, and since then it has been a marginal Labor seat, although it still has a higher than average median income level. The key to Labor's strength is the very high level of people born in non English speaking countries, concentrated in the Dandenong area. The northern part of the seat around Glen Waverley is still Liberal, but the southern part of the seat is reliably Labor. In 2004 Labor polled 72% of the two-party vote in Sandown Park, and more than 65% in Dandenong North and West, Lyndale, Oakwood Park and Whiteside, while the Liberals polled 67% in Jells Park and also carried Brandon Park and the two Wheelers Hill booths. The first member for Bruce was Sir Billy Snedden, who was Leader of the Opposition and Speaker of the House. Alan Griffin won the seat for Labor in 1996 after a favourable redistribution. Griffin (who was previously member for Corinella) has been an Opposition front-bencher since 1998. Although this seat has only a modest Labor majority, it is probably quite safe for Griffin in the current political climate.
---
Candidates in ballot-paper order
---
Angela Randell (Liberal) has worked for 30 years in the hospital system, currently as a health information manager, and has a Masters of Public Health.
Bronwyn Rawlins (Family First) works in the hospitality industry.
Richard Grossi (Democrats) is a student.
Alan Griffin (Labor) is the sitting member: see biography above.

Neil Smith (One Nation) is a pensioner.
Rob Cassidy (Greens) is a science graduate and works in the pharmaceuticals industry.

&nbsp