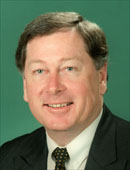 Arch Bevis (ALP)

---
His ALP website and
his campaign website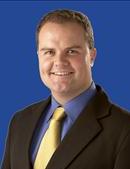 Ted O'Brien (Lib)

---
His Liberal
Party website


---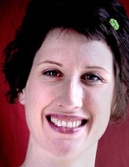 Elizabeth Guthrie (Grn)

---
Her Greens website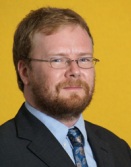 Don Sinnamon (Dem)

---
His Democrats website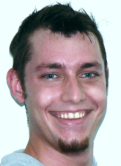 Ewan Saunders (SA)

---
His Socialist Alliance website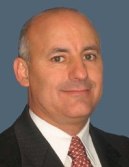 Mark White (FF)

---
His Family First website

Location: Brisbane: Ashgrove, Keperra, New Farm, Stafford
Division named for: The City of Brisbane, named in 1825 for Sir Thomas Brisbane, Governor of New South Wales
---
Median weekly family income: $1,170 (27th highest)
Persons born in non English speaking countries: 9.0% (78th highest)
Persons in professional occupations: 39.2% (14th highest)
Persons in government employment: 23.6% (7th highest)
Persons aged 65 and over: 12.3% (91st highest)
Couple families with dependent children: 32.0% (138th highest)
Dwellings being purchased: 22.1% (108th highest)
---
Sitting member: Hon Arch Bevis (Labor), elected 1990, 1993, 1996, 1998, 2001, 2004
---
Born: 10 April 1955, Brisbane. Career: Teacher, organiser, Queensland Teachers' Union, Deputy General Secretary 1980-90. Parliamentary Secretary to the Minister for Defence 1994-96. Member, Opposition Shadow Ministry 1996-01 and since 2004. Shadow Minister for Defence 1996-98, Shadow Minister for Industrial Relations 1998-2001, Shadow Minister for Defence Planning and Personnel and Assisting the Shadow Minister for Industrial Relations 2004-05, Shadow Minister for Aviation and Transport Security 2005-06
---
Shadow Minister for Homeland Security from 24 June 2005
Shadow Minister for Territories from 10 December 2006
---
1996 two-party majority: Labor 00.4
Effect of 1998 redistribution: 00.3 shift to Labor
1998 two-party majority: Labor 04.6
2001 two-party majority: Labor 03.1
Effect of 2004 redistribution: 01.2 shift to Liberal
2004 primary votes: Labor 42.5, Liberal 40.0, Green 9.3
2004 two-party majority: Labor 03.9
Effect of 2006 redistribution: No change
2007 notional two-party majority: Labor 03.9
---
2004 enrolment: 89,629
2007 enrolment: 91,705 (+02.3%) (new boundaries)
---
Brisbane has existed since Federation, and and various times has taken in most of the territory north of the Brisbane River, and sometimes south of it. It now consists of a stretch of suburb running north-west from the central city, taking in old areas, now rapidly gentrifying, as well as newer suburbs further out such as Ferny Grove and Keppera. Like most inner-city seats, it now has a high median income level and a high proportion of people in professional occupations, combined with low levels of families with dependent children and of wellings being purchased. Its proportion of people born in non English speaking countries is low for an inner city seat, and lower than in some other Brisbane-area seats. Brisbane, once a safe Labor seat, grew increasingly marginal in the 1970s and 80s, and was won by the Liberals in 1975. But the increasing cosmopolitanisation of inner city seats has improved Labor's position in Brisbane in recent years, and it was one of only two seats retained by Labor in Queensland in 1996. In 2004 Labor carried every booth except Ferny Grove and Keppera, but polled over 60% of the two-party vote only at Royal Brisbane Hospital, Grovelly and Red Hill. Arch Bevis, a former teachers union official, has held Brisbane since 1990. He was briefly a parliamentary secretary in the Keating government and has been on the Opposition front bench 1996-2001 and again since 2004: he is currently shadow minister for homeland security. In 2004 Bevis bucked the trend and got a swing in his favour, partly because inner city areas are increasingly strong for Labor and partly because of a weak Liberal candidate. In the current political climate Brisbane seems secure for Labor in 2007 despite its small nominal majority.
---
Candidates in ballot-paper order
---
Ewan Saunders (Socialist Alliance) is a university student.
Ted O'Brien (Liberal) is a marketing manager with Accenture, a global consulting, technology and outsourcing company. He is national chair of the Australian Republican Movement.
Arch Bevis (Labor) is the sitting member: see biography above.

Nick Contarino (CEC) is self-employed.
Elizabeth Guthrie (Greens) owns and runs her own interior design business.
Mark White (Family First) is a telecommunications design manager.
Don Sinnamon (Democrats) is an advisor.









&nbsp