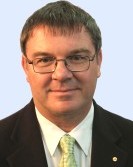 Gary Gray AO (ALP)

---
His ALP website and his campaign website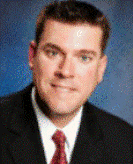 Phil Edman (Lib)

---
His Liberal Party website


---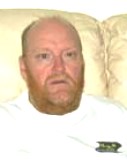 Huw Grossmith (LDP)

---
His Liberty and Democracy website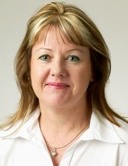 Dawn Jecks (Grn)

---
Her Greens website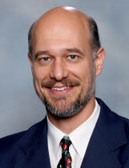 Andrew Newhouse (FF)

---
No website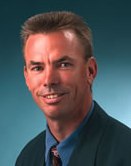 Brent Tremain (CDP)

---
His Christian Democrats website

Location: South of Perth: Hope Valley, Kwinana, Mandurah, Rockingham
Division named for: Hon Sir David Brand, Premier of Western Australia
---
Median weekly family income: $754 (127th highest)
Persons born in non English speaking countries: 05.4% (100th highest)
Persons born in the UK and Ireland: 18.1% (2nd highest)
Persons in professional occupations: 14.8% (149th highest)
Persons aged 65 and over: 12.9% (80th highest)
Couple families with dependent children: 36.9% (95th highest)
Dwellings being purchased: 38.2% (19th highest)
---
Sitting member: Hon Kim Beazley (Labor), elected (for Swan) 1980, 1983, 1984, 1987, 1990, 1993 (for Brand) 1996, 2001, 2004. Retiring 2007
---
1996 two-party majority: Labor 00.2
Effect of 1998 redistribution: 01.0 shift to Labor
1998 two-party majority: Labor 12.3
Effect of 2201 redistribution: 01.0 shift to Labor
2001 two-party majority: Labor 10.1
2004 primary votes: Labor 47.1, Liberal 39.9, Green 4.8
2004 two-party majority: Labor 04.7
---
2004 enrolment: 84,223
2007 enrolment: 91,961 (+09.2%)
---
Brand was created in 1984, in the fast-growing coastal strip running south of Perth, based on the industrial centre of Rockingham and the tourist-retirement town of Mandurah. Socially it is in some ways like a rural seat - it has a relatively low median income level, a low level of people in professional occupations and a low level of people born in non English speaking countries. Unlike country seats it has a high level of people paying off their homes. It is also marked by the second-highest level in Australia of immigrants from the UK. This mix produces a seat which is usually Labor but far from reliably so. In 2004 Labor polled 68% of of the two-party vote in Medina, and over 60% in Leda, Cooloongup, Parmelia and Kallista, despite substantial anti-Labor swings in these booths, while the Liberals polled best in the two Meadow Springs booths. Brand was won in 1984 by Wendy Fatin, who was a junior minister in the Keating government. She retired in 1996 and was succeeded by Deputy Prime Minister Kim Beazley, who had been member for Swan since 1980 but who needed a safer seat. As it was Beazley very nearly lost Brand in 1996. He did much better in 1998 and 2001, when he was Leader of the Opposition, but in 2004, under Mark Latham's leadership, he was again run close. Beazley is retiring in 2007, and Labor has endorsed former National secretary Gary Gray. With a margin of less than 5% and with the loss of Beazley's personal vote, this is certainly not a seat which Labor can take for granted.
---
Candidates in ballot-paper order
---
Brent Tremain (Christian Democrats) has a brick paving business.
Andrew Newhouse (Family First) is a school principal.
Rob Totten (CEC) is a technician.
Huw Grossmith (Liberty and Democracy) works in data management.
Robin Scott (One Nation) is an electrical contractor.
Gary Gray AO (Labor) was National Secretary of the ALP from 1993 to 2000. Since then he has been Executive Director of the West Australian Institute for Medical Research and Director of Corporate Affairs with mining giant Woodside.
Phil Edman (Liberal) is a cabinet maker and Rockingham City councillor. He ran against Kim Beazley in 2004.
Dawn Jecks (Greens) is a geotechnician in the mining sector.