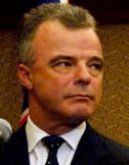 Brendan Nelson (Lib)

---
His ministerial
website, his Liberal
Party website
and his campaign
website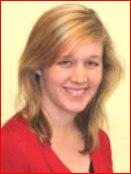 Victoria Brookman (ALP)

---
Her ALP website


---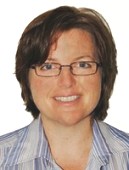 Susie Gemmell (Grn)

---
Her Greens website

Location: Sydney: Chatswood, Killara, St Ives, Wahroonga
Division named for: John Bradfield, designer of the Sydney Harbour Bridge
---
Median weekly family income: $1,695 (2nd highest)
Persons born in non English speaking countries: 20.4% (32nd highest)
Persons in professional occupations: 48.7% (3rd highest)
Persons aged 65 and over: 15.5% (30th highest)
Couple families with dependent children: 45.3% (18th highest)
Dwellings being purchased: 21.5% (112th highest)
---
Sitting member: Hon Dr Brendan Nelson (Liberal), elected 1996, 1998, 2001, 2004
---
Born: 19 August 1958, Melbourne. Career: Medical practitioner. Tasmanian President, Australian Medical Association 1990-92, Federal President 1993-95. Parliamentary Secretary to the Minister for Defence 2001, Minister for Education, Science and Training 2001-06
---
Minister for Defence since 27 January 2006
---
1996 two-party majority: Liberal 25.8
1998 two-party majority: Liberal 23.2
Effect of 2001 redistribution: 01.9 shift to Labor
2001 two-party majority: Liberal 21.2
2004 primary votes: Labor 20.7, Liberal 63.3, Green 11.4
2004 two-party majority: Liberal 18.5
Effect of 2006 redistribution: 01.0 shift to Labor
2007 notional two-party majority: Liberal 17.5
---
2004 enrolment: 90,021
2007 enrolment: 93,396 (+03.7%) (new boundaries)
---
Bradfield was created in 1949, occupying the upper-class heartland of Sydney's North Shore. Since then it has expanded somewhat to the north-west, into slightly less aristocratic areas, but it still has the second-highest median income level of any seat, and has the third-highest proportion of people in professional occupations. This makes Bradfield one of the safest Liberal seats in Australia, and indeed for many years it was the safest of all. The slow drift of upper-class urban seats toward Labor in recent years means that this is no longer the case, and there was a significant swing to Labor across the seat in 2004, but Bradfield is still a very safe seat. In 2004 the Liberals carried every booth, most with more than 60% of the two-party vote, and topped 80% in Turramurra, while Labor managed to reach 40% of the two-party vote only in four booths in Chatswood. The 2006 redistribution has added some politically marginal territory in Hornsby, including one Labor booth at Hornsby Hospital. The first member for Bradfield was former Prime Minister Billy Hughes, at the end of his 55-year parliamentary career. Dr Brendan Nelson, a former president of the Australian Medical Association, won the seat in 1996. He was a member of the Labor Party only five years before being selected as a Liberal candidate for one of the party's most prized seats. Promoted rapidly, he entered the Cabinet as Education Minister in 2001, and shifted to Defence in January 2006.
---
Candidates in ballot-paper order
---
Victoria Brookman (Labor) is a university student.
Dr Brendan Nelson (Liberal) is the sitting member: see biography above.

Witold Wiszniewski (Christian Democrat) is a scientist.
Susie Gemmell (Greens) is a software designer who currently works for NSW Greens MP Lee Rhiannon.
James Turnbull (Family First) is a student.
Robert Butler (CEC) is a solicitor.

&nbsp