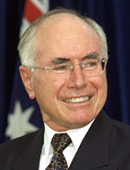 John Howard (Lib)

---
His ministerial
website and his Liberal Party
website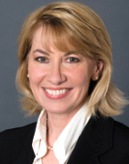 Maxine McKew (ALP)

---
Her ALP website and
her campaign website


---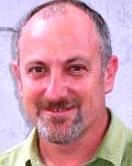 Peter Goldfinch (Dem)

---
His Democrats website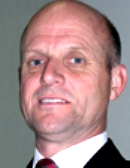 David Leyonhjelm (LDP)

---
His Liberty and Democracy website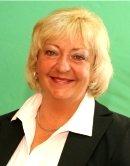 Robyn Peebles (CDP)

---
No website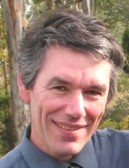 Dr Lindsay Peters (Grn)

---
His Greens website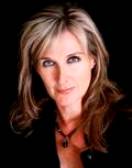 Margherita Tracanelli (CCC)

---
Her Climate Change Coalition website

Location: Sydney: Eastwood, Epping, Meadowbank, Ryde
Division named for: Bennelong, an Indigenous man befriended by Governor Phillip
---
Median weekly family income: $1,288 (18th highest)
Persons born in non English speaking countries: 28.3% (17th highest)
Persons in professional occupations: 37.4% (17th highest)
Persons aged 65 and over: 14.4% (46th highest)
Couple families with dependent children: 40.8% (43rd highest)
Dwellings being purchased: 20.4% (124th highest)
---
Sitting member: Hon John Howard (Liberal), elected 1974, 1975, 1977, 1980, 1983, 1984, 1987, 1990, 1993, 1996, 1998, 2001, 2004
---
Born: 26 July 1939, Sydney. Career: Solicitor. Member, Opposition Shadow Ministry 1975. Shadow Minister for Consumer Affairs and Commerce 1975. Minister for Business and Consumer Affairs 1975-77, Minister of State for Special Trade Negotiations 1977, Minister assisting the Prime Minister 1977, Treasurer 1977-83, Minister for Finance 1979. Member, Opposition Shadow Ministry 1983-89 and 1989-96. Shadow Treasurer 1983-85, Leader of the Opposition 1985-89, Shadow Minister for Industry, Technology and Commerce 1989-90, Shadow Minister for Industrial Relations, Employment and Training 1990-93, Shadow Minister Assisting the Leader of the Opposition on the Public Service 1990-93, Shadow Minister for Industrial Relations 1993-1995. Leader of the Opposition 1995-96. Deputy Leader of the Liberal Party 1982-85, Leader of the Liberal Party 1985-89
---
Leader of the Liberal Party since 30 January 1995
Prime Minister since 11 March 1996
---
1996 two-party majority: Liberal 10.1
1998 two-party majority: Liberal 06.0
Effect of 2001 redistribution: 00.8 shift to Labor
2001 two-party majority: Liberal 07.8
2004 primary votes: Labor 28.4, Liberal 49.9, Green 16.4
2004 two-party majority: Liberal 04.3
Effect of 2006 redistribution: 00.3 shift to Labor
2007 notional two-party majority: Liberal 04.0
---
2004 enrolment: 86,220
2007 enrolment: 97,573 (+13.2%) (new boundaries)
---
Bennelong was created in 1949 and has had only two members in the 58 years since: Sir John Cramer (Liberal) 1949-74 and John Howard (Liberal) since 1974. Howard was Leader of the Liberal Party 1985-89 and again since 1995, and has been Prime Minister since March 2006. Bennelong has usually been safe for the Liberals, although Labor came close to beating Cramer in 1961 and again in 1972. Since 1977 it has been steadily shifted westwards by successive redistributions, losing prime Liberal territory in Lane Cove and Hunters Hill and gaining marginal or Labor-voting areas further west. In 2004 the Liberals' best result was 64% of the two-party vote at Royal Ryde Homes, and they polled more than 55% at four booths in Ryde and two booths in Gladesville, and at Carlingford, Eastview, Eastwood West, Epping North and Putney, while Labor polled best at Ryde and West Ryde, Gladesville East and Meadowbank. The 2006 redistribution added three Labor booths in Ermington, again slightly weakening Howard's position. More important has been demographic change, as Ryde and Gladesville have become less reliably Liberal, and as migrants have moved into the area. Bennelong has the unusual combination of high median family incomes and a high proportion of people born in non English speaking countries: it now has the highest proportion of such people of any Coalition-held seat - and this is usually strongly indicative of support for Labor. Many of these migrants are people from Asian countries who are in professional occupations. Howard's majority in 1977 was 13.4%: by 1993 it was 3.2% and in 1998 5.1%. In 2004 Howard suffered a 3.5% swing, mainly because of a strong campaign waged by Greens candidate Andrew Wilkie over the Iraq War - which has certainly not gained in popularity since. In February 2007 Labor announced that the high-profile former ABC journalist Maxine McKew would run against Howard, triggering a flood of speculation that he could become the first Prime Minister since Stanley Bruce in 1929 to lose his seat. At the time this seemed unlikely. Howard has held Bennelong for 33 years and has a strong personal vote, and the example of Bill McMahon in Lowe in 1972 suggested that the noisy media campaign against him may earn him a sympathy vote as well. But by mid year, with all polls showing big swing to Labor across Sydney, an upset seemed increasingly possible. In August a local poll showed McKew leading.
---
Candidates in ballot-paper order
---
Dr Lindsay Peters (Greens) is a scientist who works as the chief technical officer for a company specialising in expert systems for medical applications.
Peter Goldfinch (Democrats) is a community nurse and works in public health care.
David Leyonhjelm (Liberty and Democracy) is a veterinarian and businessman, and was formerly chairman of the Shooters Party.
Gavin Spencer (CEC) is a driving instructor.
Victor Waterson (One Nation) is a fitter and machinist.
Lorraine Markwell (Family First) is a sales executive.
Graeme Cordiner (Independent) is a teacher.
David Allen (Independent) is a business consultant.
Yusuf Tahir (Independent) is a teacher.
John Howard (Liberal) is the sitting member: see biography above.

Margherita Tracanelli (Climate Change Coalition) is a student and media consultant.
Robyn Peebles (Christian Democrat)
Maxine McKew (Labor) is a former ABC journalist and presenter of current affairs programs, The 7.30 Report and Lateline. She was also a columnist for The Bulletin.