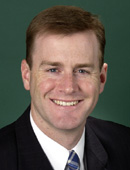 Michael Ferguson (Lib)

---
His Liberal Party
website and his
campaign website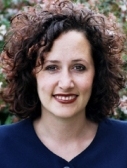 Jodie Campbell (ALP)

---
Her ALP website


---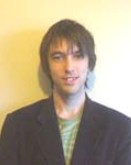 Shem Bennett (LDP)

---
His Liberty and Democracy website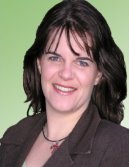 Ixa de Haan (FF)

---
Her Family First website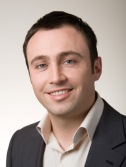 Tom Millen (Grn)

---
His Greens website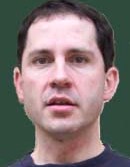 Sven Wiener (Ind)

---
His website

Location: Northern Tas: George Town, Launceston, Newnham, Scottsdale
Division named for: Dr George Bass, explorer of southern Australia
---
Median weekly family income: $760 (126th highest)
Persons born in non English speaking countries: 3.8% (132nd highest)
Persons in professional occupations: 24.3% (85th highest)
Persons aged 65 and over: 13.7% (61st highest)
Couple families with dependent children: 35.3% (115th highest)
Dwellings being purchased: 27.9% (60th highest)
---
Sitting member: Michael Ferguson (Liberal), elected 2004
---
Born: 23 March 1974, Burnie, Tasmania. Career: School teacher, parliamentary adviser, company director. Councillor, Meander Valley Council 2002-04
---
1996 two-party majority: Liberal 04.6
1998 two-party majority: Labor 00.1
Effect of 2001 redistribution: no change
2001 two-party majority: Labor 02.1
2004 primary votes: Labor 39.2, Liberal 49.1, Green 8.1
2004 two-party majority: Liberal 02.6
---
2004 enrolment: 67,941
2007 enrolment: 68,967 (+01.5%)
---
Bass has existed since Tasmania was first divided into electorates in 1903, and has always consisted of the city of Launceston and some surrounding rural areas - it is one of the least changed of the federation seats. The seat has always been politically marginal and has frequently changed hands. Only two of its twelve members have retired undefeated. Its relatively low income level, which should tip it towards Labor, is offset by its very low level of people born in non English speaking countries. In 2004 the Liberals polled over 70% of the two-party vote at Winnaleah and over 65% at Bridport, Norwood and Ringarooma. Labor polled over 60% at Myrtle Park and Ravenswood, and nearly 60% at the George Town booths. Lance Barnard won Bass in 1954 and was Deputy Prime Minister in the Whitlam government. Warwick Smith held the seat twice and was a minister in the Howard government before being defeated by Michelle O'Byrne in 1998. In 2003 O'Byrne voted for Mark Latham for Labor leader: the following year Latham's anti-logging forestry policy and John Howard's pitch to the timber workers cost her her seat. Michael Ferguson, who defeated O'Byrne, has been an outspoken member. A local poll in June showed Labor a long way ahead.
---
Candidates in ballot-paper order
---
Sven Wiener (Independent) is a property developer.
Adrian Watts (CEC) is a pensioner.
Jodie Campbell (Labor) is the Deputy Mayor of Launceston. She worked as a receptionist, legal secretary and team leader at a call centre in Launceston.
Tom Millen (Greens) is a registered nurse.
Ixa de Haan (Family First) and her husband are partners in a joinery in Legana.
Shem Bennett (Liberty and Democracy) is a university student.
Michael Ferguson (Liberal) is the sitting member: see biography above.
































&nbsp