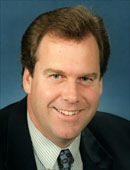 Robert McClelland (ALP)

---
His ALP website and
his campaign website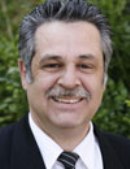 John La Mela (Lib)

---
His Liberal Party website

Location: Sydney: Brighton, Kogarah, Oatley, Rockdale
Division named for: Rt Hon Sir Edmund Barton, Prime Minister of Australia 1901-03
---
Median weekly family income: $1,070 (37th highest)
Persons born in non English speaking countries: 32.2% (9th highest)
Persons in professional occupations: 26.2% (62nd highest)
Persons aged 65 and over: 15.4% (31st highest)
Couple families with dependent children: 37.8% (87th highest)
Dwellings being purchased: 16.8% (142nd highest)
Dwellings are flat, unit or apartment: 33.4% (12th highest)
---
Sitting member: Robert McClelland (Labor), elected 1996, 1998, 2001, 2004
---
Born: 26 January 1958, Sydney
Career: Solicitor. Member, Opposition Shadow Ministry since 1998. Shadow Attorney-General 1998-2003, Shadow Minister for Workplace Relations 2001-03, Shadow Minister for Justice and Community Security 2003, Shadow Minister for Homeland Security 2003-04, Shadow Minister for Defence and Homeland Security 2004-05, Shadow Minister for Defence 2005-06
---
Shadow Minister for Foreign Affairs since 10 December 2006
---
1996 two-party majority: Labor 04.3
1998 two-party majority: Labor 09.8
Effect of 2001 redistribution: no change
2001 two-party majority: Labor 06.1
2004 primary votes: Labor 49.7, Liberal 39.4, Green 6.9
2004 two-party majority: Labor 07.4
Effect of 2006 redistribution: 00.2 shift to Labor
2007 notional two-party majority: Labor 07.6
---
2004 enrolment: 84,595
2007 enrolment: 91,393 (+06.9%) (new boundaries)
---
Barton was created in 1922 in the southern suburbs of Sydney, and has been a very stable seat in terms of both its borders and its social composition. It is relatively wealthy for a Labor-held seat, with a very high proportion of home-owners, its increasing strength for Labor being explained partly by its high proportion of people born in non English speaking countries. In 2004 Labor polled more than 70% of the two-party vote in two Arncliffe booths, as well as Athelstane, Kogarah Central, Rockdale and Turella, while the Liberals polled 71% in Bald Face and also carried the two Sans Souci booths, Carss Park, Blakehurst, Connells Point, Kogarah Bay, Oatley, Sandringham and Southhaven. There is a sharp divide between the suburbs fronting the Georges River in the south of the seat, which vote heavily Liberal, and the less affluent areas inland, particularly Arncliffe, Bexley and Rockdale, which are Labor strongholds. Barton has usually been held by Labor, its most prominent member being External Affairs Minister and Opposition Leader Dr H.V. Evatt. Robert McClelland, son of Whitlam government minister Senator Douglas McClelland, has held the seat since 1996. The fact that Labor retained Barton in 1996, after having lost it in previous Labor disaster years 1966 and 1975, shows how this part of Sydney has trended to Labor over recent years, although the expansion of the seat to the north by recent redistributions has strengthened Labor's position. McClelland has been on the Opposition front bench since 1998. When Kevin Rudd become party leader in December 2006, McClelland succeeded him as shadow foreign minister.
---
Candidates in ballot-paper order
---
Michele McKenzie (Greens) is student and a Leichhardt City councillor.
Christopher Svolos (Christian Democrat)
John La Mela (Liberal) is a real estate valuer.
Robert McClelland (Labor) is the sitting member: see biography above.