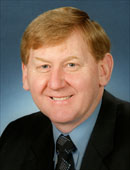 Martin Ferguson (ALP)

---
His ALP website and
his campaign website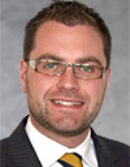 Jonathan Peart (Lib)

---
His Liberal Party website


---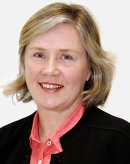 Priya Carey (Grn)

---
Her Greens website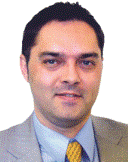 Darren Hassan (Dem)

---
His Democrats website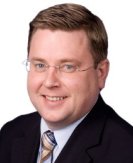 Peter Kerin (FF)

---
His Family First website

Location: Melbourne: Northcote, Preston, Reservoir, Thornbury
Division named for: John Batman, co-founder of Melbourne
---
Median weekly family income: $866 (91st highest)
Persons born in non English speaking countries: 32.2% (9th highest)
Persons in professional occupations: 28.3% (49th highest)
Persons aged 65 and over: 15.7% (28th highest)
Couple families with dependent children: 32.3% (135th highest)
Dwellings being purchased: 19.0% (137th highest)
---
Sitting member: Martin Ferguson, AM (Labor), elected 1996, 1998, 2001, 2004
---
Born: 12 December 1953, Sydney. Career: Research officer, assistant general secretary, general secretary Miscellaneous Workers' Union, Australian Council of Trade Unions Executive 1984-90, Vice-President 1985-90, President 1990-96. Order of Australia 1996. Member, Opposition Shadow Ministry since 1996. Shadow Minister for Employment and Training 1996-97, Shadow Minister for Employment, Training, Population and Immigration and Assistant to the Leader on Multicultural Affairs 1997-98, Shadow Minister for Employment, Training and Population 1998-99, Shadow Minister for Regional Development, Infrastructure, Transport, Regional Services and Population 1999-2001, Shadow Minister for Regional and Urban Development and Shadow Minister for Transport and Infrastructure 2001-04, Shadow Minister for Primary Industries, Resources and Tourism 2004-06
---
Shadow Minister for Transport, Roads and Tourism from 10 December 2006
---
1996 two-party majority: Labor 21.3
1998 two-party majority: Labor 26.4
2001 two-party majority: Labor 25.1
Effect of 2004 redistribution: no change
2004 primary votes: Labor 55.5, Liberal 25.9, Green 13.9
2004 two-party majority: Labor 21.3
---
2004 enrolment: 85,747
2007 enrolment: 88,052 (+02.7%)
---
Batman was created in 1906, when the old seat of Northern Melbourne was renamed, and since 1910 has failed to elect a Labor member only twice, in the UAP landslide year of 1931 and in 1966, when the sitting Labor member was expelled and retained the seat as an independent. Since the 1970s boundary changes have extended the seat to the north, making it even safer for Labor. It is one of the most heavily "ethnic" and solidly working-class seats in Australia, with nearly 30% born in non English speaking countries. In 2004 the Liberals failed to carry a single booth, their best effort being 39% of the two-party vote in Bundoora South. Labor polled over 80% in Croxton, Westgarth and two Northcote booths. This was despite a substantial swing to the Liberals, especially in the northern part of the seat. Brian Howe, who won Batman in 1977, was a stalwart of the Socialist Left, a senior minister in the Hawke and Keating governments and Deputy Prime Minister from 1991-1995. He was succeeded in 1996 by Martin Ferguson, the ACTU President (and a Sydney-sider), who was "parachuted" into the seat in the face of much local opposition. He has been on the Opposition front bench since 1996, currently as Shadow Minister for Transport, Roads and Tourism. Despite his formal membership of the Left, Ferguson takes an independent line on many issues.
---
Candidates in ballot-paper order
---
Darren Hassan (Democrats) is a salesman.
Peter Kerin (Family First) a client relationship manager.
Priya Carey (Greens) is a Melbourne lawyer.
Martin Ferguson (Labor) is the sitting member: see biography above.
Jonathan Peart (Liberal) is product manager with an electronics company.
Robert Barwick (CEC) is a director.







&nbsp