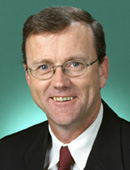 Patrick Secker (Lib)

---
His Liberal Party
website and his
campaign website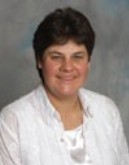 Karen Lock (ALP)

---
Her ALP website


---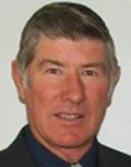 Phil Cornish (FF)

---
His Family First website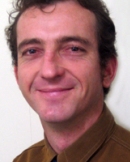 Andrew Jennings (Grn)

---
His Greens website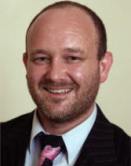 Justin Sneath (Dem)

---
His Democrats website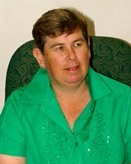 Deb Thiele (Nat)

---
Her Nationals website

Location: South-eastern SA: Mt Gambier, Murray Bridge, Renmark, Tanunda
Division named for: Captain Collet Barker, explorer of the South Australian coast
---
Median weekly family income: $794 (119th highest)
Persons born in non English speaking countries: 4.3% (125th highest)
Persons in professional occupations: 27.2% (58th highest)
Persons engaged in agriculture: 23.4% (4th highest)
Persons aged 65 and over: 13.7% (62nd highest)
Couple families with dependent children: 37.5% (88th highest)
Dwellings being purchased: 25.8% (78th highest)
---
Sitting member: Patrick Secker (Liberal), elected 1998, 2001, 2004
---
Born: 6 June 1956, Happy Valley, South Australia. Career: Primary producer, small business retailer, company director. Councillor, Meadows District Council 1981-83, Mt Barker District Council 1983-92, Deputy Mayor 1991-92.
---
1996 two-party majority: Liberal 20.9
1998 two-party majority: Liberal 13.7
Effect of 2001 redistribution: 00.3 shift to Liberal
2001 two-party majority: Liberal 15.7
Effect of 2004 redistribution: 01.3 shift to Liberal
2004 primary votes: Labor 21.5, Liberal 53.2, National 10.6, Green 4.1
2004 two-party majority: Liberal 19.9
---
2004 enrolment: 100,934
2007 enrolment: 102,626 (+01.7%)
---
Barker has existed since South Australia was first divided into electorates in 1903. It has always been a rural seat occupying the south-eastern corner of South Australia, and is still one of the most heavily agricultural seats in Australia. Recent redistributions have expanded it northwards to take in the Riverland area, without changing its highly conservative political character. It has the usual rural combination of a relatively low weekly family income level and a low levels of people born in non English speaking countries and people in professional occupations. In 106 years Barker has never elected a Labor member, coming close only in 1943, and no member for Barker has ever been defeated. In 2004 the Liberals carried all but one booth, with more than 90% of the two-party vote at Furner, Tintinara and Western Flat, and 81% at Bordertown. Labor carried only the Indigenous community at Narrung. The Liberal Party has held the seat continuously since its first election in 1946, and the Liberal majority has been over 10% at every election since 1974. Recent members have included Liberal ministers Dr Jim Forbes and Ian McLachlan, leader of the "rural revolt" of the 1980s and Defence Minister in the first Howard Government. Patrick Secker (Liberal) has held the seat since McLachlan's rather abrupt departure from the political scene in 1998.
---
Candidates in ballot-paper order
---
Justin Sneath (Democrats) is a student.
Andrew Jennings (Greens) works in the viticulture and primary industry sector.
Karen Lock (Labor) is a social worker in Millicent, and lives on a farm near Kalangadoo.
Patrick Secker (Liberal) is the sitting member: see biography above.

Deb Thiele (National) is a farmer and grazier near Loxton, and a lecturer in farm business management.
Phil Cornish (Family First) is a retired farmer from Keith.


























&nbsp