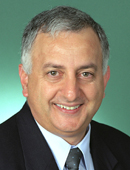 Daryl Melham (ALP)

---
His ALP website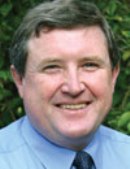 Bruce Morrow (Lib)

---
His Liberal Party website


---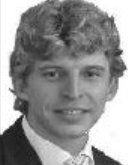 Steven Chavura (CDP)

---
No website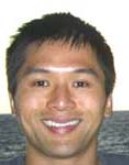 Don Nguyen (LDP)

---
His Liberty and Democracy website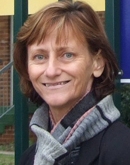 Susan Roberts (Grn)

---
Her Greens website

Location: Sydney: Milperra, Padstow, Panania, Revesby
Division named for: Sir Joseph Banks, botanist who sailed with James Cook
---
Median weekly family income: $1,031 (44nd highest)
Persons born in non English speaking countries: 25.0% (23th highest)
Persons in professional occupations: 23.4% (92th highest)
Persons aged 65 and over: 15.0% (38th highest)
Couple families with dependent children: 39.5% (54th highest)
Dwellings being purchased: 21.3% (115th highest)
---
Sitting member: Daryl Melham (Labor), elected 1990, 1993, 1996, 998, 2001, 2004
---
Born: 26 November 1954, Sydney. Career: Barrister, Public solicitor 1979-87, Public defender 1987-90.
Member, Opposition Shadow Ministry 1996-2000 and 2001-04. Shadow Minister for Aboriginal and Torres Strait Islander Affairs 1996-2000, Assistant to the Shadow Minister for Foreign Affairs on Arms Control 1996-98, Shadow Minister for Reconciliation 1998-2000, Shadow Minister for Justice and Customs 2001-03, Shadow Minister for Heritage and Territories 2003. Shadow Minister for Housing, Urban Development and Local Government 2003-04.
---
1996 two-party majority: Labor 01.4
1998 two-party majority: Labor 07.1
Effect of 2001 redistribution: 00.2 shift to Labor
2001 two-party majority: Labor 02.9
2004 primary votes: Labor 44.6, Liberal 42.1, Green 4.7
2004 two-party majority: Labor 01.1
Effect of 2006 redistribution: 02.2 shift to Labor
2007 notional two-party majority: Labor 03.3
---
2004 enrolment: 83,292
2007 enrolment: 92,726 (+11.3%) (new boundaries)
---
Banks was created in 1949, and its boundaries and social composition have changed very little since. It has always taken in a block of Sydney's south-western suburbs, areas which now have a stable, home-owning and ageing population, with a relatively high proportion born in non-English speaking countries. The seat has always been held by Labor, although the Liberals came close to winning it in 1966, 1975, 1996 and 2004. In 2004 Labor polled more than 60% of the two-party vote at Hannans Road, Punchbowl South and Revesby North, while the Liberals did so at Lugarno and Peakhurst South. The Liberal Party has had increasing hopes of winning Banks, but the inclusion of solid Labor territory in Bankstown and Condell Park at the 2006 redistribution has somewhat improved the seat for Labor, particularly by increasing its proportion of people born in non-English speaking countries. Labor polled over 70% of the two-party vote at three of the seven new booths. Daryl Melham, Labor member for Banks since 1990, is an outspoken left-winger, and was the first member for Banks to be elected to the Labor front bench, serving for most of the period 1996-2004. He resigned in 2001 in protest at Kim Beazley's position on native title, then returned in 2001. He resigned again after Labor's fourth successive defeat in 2004. There were some suggestions during the current parliament that he would quit politics, but he is standing again in 2007.
---
Candidates in ballot-paper order
---
Huu Khoa Nguyen (CEC) works in customer service.
Don Nguyen (Liberty and Democracy) is a university student.
Bruce Morrow (Liberal) is a management consultant, engineer and project manager. He contested Barton for the Liberals in 2004.
Daryl Melham (Labor) is the sitting member: see biography above.

Susan Roberts (Greens) is a horticulturalist and former school teacher.
Steven Chavura (Christian Democrats) is a lecturer.









&nbsp