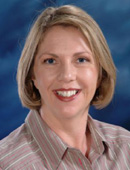 Catherine King (ALP)

---
Her ALP website
and her campaign
website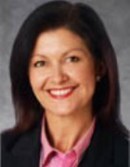 Samantha McIntosh (Lib)

---
Her Liberal Party
website and her
campaign website


---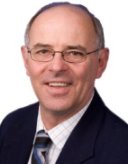 Dale Butterfield (FF)

---
His Family First website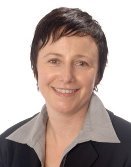 Belinda Coates (Grn)

---
Her Greens website

Location: Central Vic: Bacchus Marsh, Ballan, Ballarat, Daylesford
Division named for: The City of Ballarat, named in 1838. The name is an Indigenous word meaning "resting place."
---
Median weekly family income: $825 (109th highest)
Persons born in non English speaking countries: 4.1% (129th highest)
Persons in professional occupations: 25.1% (77th highest)
Persons aged 65 and over: 12.8% (84th highest)
Couple families with dependent children: 39.4% (57st highest)
Dwellings being purchased: 30.5% (42nd highest)
---
Sitting member: Catherine King (Labor), elected 2001, 2004
---
Born: 2.6.1966, Melbourne. Career: Social worker, research officer, policy officer Australia New Zealand Food Authority, senior positions in Commonwealth Department of Health and Aged Care, senior manager KPMG Consulting
---
1996 two-party majority: Liberal 03.7
1998 two-party majority: Liberal 02.8
2001 two-party majority: Labor 02.7
Effect of 2004 redistribution: 00.5 shift to Labor
2004 primary votes: Labor 45.0, Liberal 44.6, Green 6.7
2004 two-party majority: Labor 02.2
---
2004 enrolment: 90,409
2007 enrolment: 93,624 (+03.6%)
---
Ballarat (which was spelled Ballaarat until 1977) has existed since Federation, and has always taken in a block of territory centering on the regional city of Ballarat. Like most regional seats, it has a fairly low relative income level, and a low proportion of people born in non English speaking countries. Being close to Melbourne and subject to suburbanisation, it also has a high proportion of families with dependent children and dwellings being purchased. Labor's strength lies the eastern and southern parts of the city of Ballarat, plus smaller centres such as Daylesford and Creswick which have been heavily colonised by exurbanites and pursuers of alternative lifetsyles. In 2004 Labor polled 72% of the two-party vote in Drummond, while polling over 65% in Creswick North, Glenlyon and Hepburn Springs. The Liberals retain some strength in Ballarat city but polled best in small rural booths: 82% at Ascot, 72% at Clarkes Hill. Ballarat has been held by both Labor and non-Labor members for extended periods. Its most distinguished member has been Prime Minister Alfred Deakin. In recent years the seat has been trending towards Labor as the area fills up with Melbourne commuters and suburban developments. Catherine King won Ballarat in 2001: Ballarat was the only seat captured by Labor from the Howard government at that election. Despite the small swing against her in 2004, King is now considered reasonably secure.
---
Candidates in ballot-paper order
---
Belinda Coates (Green) is a social worker.
Samantha McIntosh (Liberal) is a successful businesswoman in the tourism field. She was a Nationals candidate at the 2006 state election.
Catherine King (Labor) is the sitting member: see biography above.

Dale Butterfield (Family First) is a small business operator.