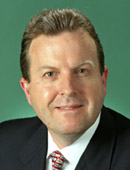 Chris Pearce (Lib)

---
His Liberal Party
website and his
campaign website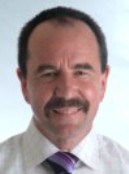 Gerry Raleigh (ALP)

---
No website


---

Rachel Aza (Dem)

---
Her Democrats website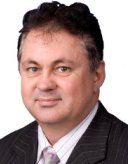 Peter Lake (FF)

---
His Family First website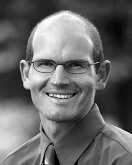 Adam Pepper (Grn)

---
His Greens website

Location: Melbourne: Knox, Scoresby, Vermont, Wantirna
Division named for: Tilly Aston, blind writer and teacher
---
Median weekly family income: $1,184 (22nd highest)
Persons born in non English speaking countries: 18.5% (39th highest)
Persons in professional occupations: 25.5% (73rd highest)
Persons aged 65 and over: 8.6% (128th highest)
Couple families with dependent children: 48.1% (8th highest)
Dwellings being purchased: 40.2% (11th highest)
---
Sitting member: Hon Chris Pearce (Liberal), elected 2001 by-election, 2001, 2004
---
Born: 1 March 1963, Lismore NSW. Career: Company executive, managing director. Councillor, Knox City Council 1997-2000
---
Parliamentary Secretary to the Treasurer since 26 October 2004
---
1996 two-party majority: Liberal 05.6
1998 two-party majority: Liberal 04.2
2001 by-election two-party majority: Liberal 00.6
2001 two-party majority: Liberal 06.2
Effect of 2004 redistribution: 00.1 shift to Labor
2004 primary votes: Labor 31.2, Liberal 58.5, Green 4.9
2004 two-party majority: Liberal 13.2
---
2004 enrolment: 88,549
2007 enrolment: 91,766 (+03.6%)
---
Aston was created in 1984, in Melbourne's eastern suburbs, centred on the fast-growing City of Knox and new wealthy areas such as Wantirna and Vermont. It has a very high proportion of families with dependent children and dwellings being purchased, indications of traditional families paying high mortgages. This is a high-income mortgage belt suburb, without the high concentration of people in professional occupations that marks wealthy seats closer to the city centre. These factors explain why Aston has changed from a marginal seat in the 1980s to the safest Liberal seat in metropolitan Melbourne in 2004. In 2004 the Liberals carried every booth, polling 74% of the two-party vote in Lysterfield and more than 65% in Karoo, Rowville Central and the three Wantirna booths, while Labor polled best in Parkmore (44%) and the two Bayswater booths. Every booth swung to the Liberals, most by more than 6%. Aston's first member, John Saunderson (Labor - he had previously been member for Deakin 1983-84) was defeated in 1990 by Peter Nugent (Liberal), and the seat has got steadily better for the Liberals since. Nugent died in 2001 and was succeeded by Chris Pearce, who has easily held the seat since. It would now require a massive swing for Labor to regain the seat.
---
Candidates in ballot-paper order
---
Rachel Aza (Democrats) is a student.
Doug Mitchell (CEC) is a clerk.
Chris Pearce (Liberal) is the sitting member: see biography above

Gerry Raleigh (Labor) is a small businessman and campaigner against late payments by government.
Peter Lake (Family First) is a salesman.
Adam Pepper (Greens) is a natural therapist and ambulance paramedic.















&nbsp