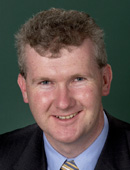 Tony Burke (ALP)

---
His ALP website and
his campaign website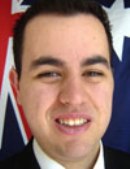 Philip Mansour (Lib)

---
His Liberal Party website


---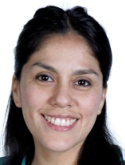 Christine Donayre (Grn)

---
Her Greens website

Location: Sydney: Belmore, Earlwood, Hurstville, Lakemba
Division named for: Hon Chris Watson, Prime Minister of Australia 1904
---
Median weekly family income: $869 (89th highest)
Persons born in non English speaking countries: 43.9% (1st highest)
Persons professing Islamic religion: 10.1% (4th highest)
Persons in professional occupations: 21.1% (119th highest)
Persons aged 65 and over: 13.8% (59th highest)
Couple families with dependent children: 41.4% (38th highest)
Dwellings being purchased: 14.8% (148th highest)
---
Sitting member: Tony Burke (Labor), elected 2004
---
Born: 4 November 1969, Sydney. Career: Electorate officer to Senator Hon Graham Richardson 1993-94 and Senator Michael Forshaw 1994-95, lobbyist and director Euthanasia No 1995-97, campaign manager Australian Republican Movement 1997, organiser Shop Distributive and Allied Employees Association 1997-2003. NSW Legislative Council 2003-04. Member, Opposition Shadow Ministry since 2005, Shadow Minister for Immigration 2005-06
---
Shadow Minister for Immigration, Integration and Citizenship from 10 December 2006
---
1996 two-party majority: Labor 11.7
1998 two-party majority: Labor 17.5
Effect of 2001 redistribution: 00.5 shift to Labor
2001 two-party majority: Labor 17.3
2004 primary votes: Labor 56.6, Liberal 31.5, Green 6.8
2004 two-party majority: Labor 15.1
Effect of 2006 redistribution: 00.5 shift to Labor
2007 notional two-party majority: Labor 14.6
---
2004 enrolment: 81,819
2007 enrolment: 94,661 (+15.7%) (new boundaries)
---
Watson was created in 1993, when the old seat of St George was renamed. (There was an earlier seat of Watson from 1934 to 1969, orginally Prime Minister Chris Watson's seat of South Sydney, in much the same area.) It is based in Sydney's inner southern suburbs, a heavily working-class and "ethnic" area, now becoming well-known as a centre of Sydney's large and growing Muslim community. The seat has the highest proportion of people born in non English speaking countries of any electorate, and the fourth-highest percentage of Muslims. Its wide gap between the proportion of families with dependent children and the proportion of dwellings shows that it contains many low-income families living in public housing or flats. Not surprisingly, Watson is a safe Labor seat, although its predecessor St George was won by the Liberal Party is recently as 1980, demonstrating how rapidly this part of Sydney has changed. In 2004 Labor carried every booth, most of them with more than 60% of the two-party vote, polling 85% in Lakemba North and more than 70% in three booths in Belmore, and two booths in each of Canterbury, Harcourt and Lakemba. The Liberals' best result was 45% in Bardwell Park. Members for Watson have been Leo McLeay, a legendary powerbroker in the right-wing faction of the NSW Labor Party, and Tony Burke, who succeeded him in 2004. Burke, a former member of the NSW state parliament, was put on the Opposition front bench as soon as he was elected. He is now Shadow Minister for Immigration.
---
Candidates in ballot-paper order
---
Merry Foy (Family First) is a receptionist.
Ronald Poulsen (Independent) is a textile worker.
Tony Burke (Labor) is the sitting member: see biography above.
Philip Mansour (Liberal) works for his family's business.
Josephine Sammut (Christian Democrat) works in customer service.
Christine Donayre (Greens) is an office manager.

&nbsp