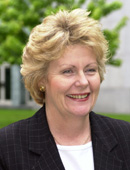 Margaret May (Lib)

---
Her Liberal Party
website and her
campaign website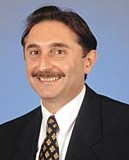 Eddy Sarroff (ALP)

---
His ALP website
and his Council website


---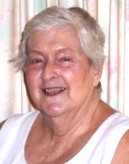 Lori Carnwell (AD)

---
Her Democrats website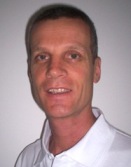 Kevin Davis (FF)

---
His Family First website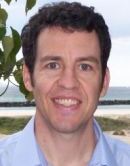 Ben O'Callaghan (Grn)

---
His Greens website

Location: South-east Qld: Burleigh Heads, Coolangatta, Currumbin, Merrimac
Division named for: The McPherson Range, which was named by the explorer Allan Cunningham after a friend, Major Donald McPherson
---
Median weekly family income: $786 (122nd highest)
Persons born in non English speaking countries: 7.8% (84th highest)
Persons in professional occupations: 21.2% (118th highest)
Persons employed in tourism: 9.0% (4th highest)
Persons aged 65 and over: 17.6% (9th highest)
Couple families with dependent children: 32.9% (132nd highest)
Dwellings being purchased: 22.1% (105th highest)
---
Sitting member: Margaret May (Liberal), elected 1998, 2001, 2004
---
Born: 30 June 1950, Fiji Islands. Career: Personal assistant, financial administrator NSW Department of Education, electorate secretary
---
1996 two-party majority: Liberal 17.0
Effect of 1998 redistribution: 00.1 shift to Liberal
1998 two-party majority: Liberal 08.3
2001 two-party majority: Liberal 12.5
Effect of 2004 redistribution: 00.3 shift to Labor
2004 primary votes: Labor 30.1, Liberal 58.9, Green 5.2
2004 two-party majority: Liberal 13.9
Effect of 2006 redistribution: no change
2007 notional two-party majority: Liberal 13.9
---
2004 enrolment: 82,887
2007 enrolment: 92,324 (+11.4%) (new boundaries)
---
McPherson was created in 1949, as a rural seat running from Southport to Warwick. Its first member was the Country Party leader Sir Arthur Fadden, who had been member for Darling Downs since 1936. The Gold Coast, at the eastern end of the seat, began to grow explosively in the 1960s, and the seat has been cut back by successive redistributions until it now occupies only the southern third of the Coast, based on Coolangatta and Currumbin. Despite its superficial glamour, the Gold Coast is not a wealthy area, with its large number of retirees and a growing population of low-income service workers in new suburban developments. McPherson has a low median family income level and a low proportion of people in professional occupations. Nevertheless McPherson has always been a safe non-Labor seat, first for the Country Party and since 1972 for the Liberals. In 2004 the Liberals carried every booth except the small inland town of Springbrook, and polled more than 70% of the two-party vote at Mermaid Waters, Merrimac and Robina, while Labor polled over 40% in booths at Coolangatta, Currumbin and Palm Beach. Margaret May won the seat for the Liberals in 1998. Even in the the current political climate this seat seems fairly secure for the Liberals, although at state level it is politically marginal, and at least one commentator sees the potential for a large swing (see second link below).
---
Candidates in ballot-paper order
---
Lori Carnwell (Democrats) is a retired teacher.
Tyrone Jackson (Independent) is a bookkeeper.
Ben O'Callaghan (Greens) is director of an environmental solutions company.
Margaret May (Liberal) is the sitting member: see biography above.
Kevin Davis (Family First) is a teacher.
Eddy Sarroff (Labor) is a businessman and Gold Coast city councillor.
Geoff Cornell (CEC) is a photographer.