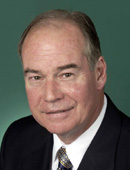 Russell Broadbent (Lib)

---
His Liberal Party
website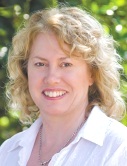 Christine Maxfield (ALP)

---
Her ALP website


---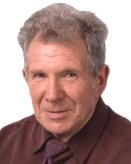 Terry Aeschilmann (FF)

---
His Family First website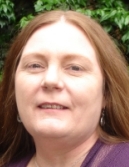 Sandra Betts (Grn)

---
Her Greens website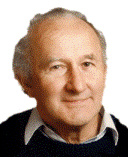 Don Walters (Dem)

---
His Democrats website

Location: Eastern Vic: Leongatha, Moe, Pakenham, Wonthaggi
Division named for: Angus McMillan, explorer and pioneer
---
Median weekly family income: $775 (125th highest)
Persons born in non English speaking countries: 5.3% (101st highest)
Persons in professional occupations: 27.7% (54th highest)
Persons engaged in agriculture: 13.1% (16th highest)
Persons aged 65 and over: 14.3% (47th highest)
Couple families with dependent children: 38.4% (73rd highest)
Dwellings being purchased: 28.4% (53rd highest)
---
Sitting member: Russell Broadbent (Liberal), elected (for Corinella) 1990, defeated 1993, elected (for McMillan) 1996, defeated 1998, elected 2004
---
Born: 25 December 1950, Kooweerup, Victoria. Career: Retailer, company director. Councillor, Shire of Pakenham 1981-87, Shire President 1984-85.
---
1996 two-party majority: Liberal 02.1
1998 two-party majority: Labor 00.6
2001 two-party majority: Labor 02.9
Effect of 2004 redistribution: 05.4 shift to Liberal
2004 primary votes: Labor 37.9, Liberal 42.9, National 8.8, Green 4.5
2004 two-party majority: Liberal 05.0
---
2004 enrolment: 82,357
2007 enrolment: 87,092 (+05.7%)
---
McMillan was created in 1949, located in the rural West Gippsland region of Victoria. Although it included the coal-mining towns of the La Trobe Valley, it was a safe Liberal seat until the 1970s, and was not won by Labor until 1980. Since then it has been a marginal seat, changing hands several times. Socially, the seat consists of several parts. Pakenham is a mortgage-belt outer suburb, full of families with dependent children and dwellings being purchased. The La Trobe Vally has declining working-class towns like Moe, with low-income families and high unemployment. South Gippsland is a dairy farming area, with its coastal areas being colonised by urban exiles. In 2004 the Liberals polled 78% of the two-party vote in Leongatha South, and over 70% in other rural booths, and carried all the booths in Pakenham, Drouin and Warragul. Labor polled 72% in Yallourn North and 71% in Moe, but carried few other booths. Russell Broadbent won McMillan for the Liberals in 1996, but was defeated in 1998 by Labor's Christian Zahra, an outspoken member. Zahra's career was derailed by the 2004 redistribution, which removed Morwell and Traralgon from the seat and made it notionally Liberal. Even so he might have hung on had it not been for Mark Latham's anti-logging forestry policy, which alienated crucial rural voters. (Zahra may have regretted voting for Latham for leader in 2003.) Although this seat remains winnable on paper, the loss of Zahra's personal vote probably means that Broadbent is safer than the nominal margin suggests. His reputation as a backbench rebel on issues such as refugees may also help him locally.
---
Candidates in ballot-paper order
---
Don Walters (Democrats) is a retired engineer.
Theo Alblas (CEC) is a farmer.
Russell Broadbent (Liberal) is the sitting member: see biography above.
Terry Aeschilmann (Family First) is a teacher.
Christine Maxfield (Labor) is equity officer with the Shop, Distributive and Allied Employees Association. Her husband Ian Maxfield was state MP for Narracan 1999-2006.
Sandra Betts (Greens) is a physiotherapist.
Ben Fiechtner (Liberty and Democracy) is a student.
Suryan Chandrasegaran (Democratic Labor Party) is a solicitor.