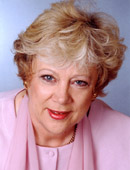 Fran Bailey (Lib)

---
Her ministerial website and campaign website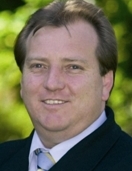 Robert Mitchell (ALP)

---
His ALP website


---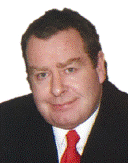 Scott Cane (Dem)

---
His Democrats website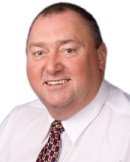 Ian Cranson (FF)

---
His Family First website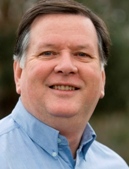 Steve Meacher (Grn)

---
His Greens website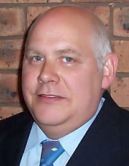 Darren Trueman (Ind)

---
His website

Location: North of Melbourne: Diamond Creek, Kilmore, Warburton, Whittlesea
Division named for: Rt Hon Sir John McEwen, Prime Minister of Australia 1967-68
---
Median weekly family income: $978 (54th highest)
Persons born in non English speaking countries: 5.4% (98th highest)
Persons in professional occupations: 26.0% (66th highest)
Persons aged 65 and over: 9.0% (125th highest)
Couple families with dependent children: 45.9% (14th highest)
Dwellings being purchased: 38.4% (15th highest)
---
Sitting member: Hon Fran Bailey (Liberal), elected 1990, defeated 1993, elected 1998, 2001, 2004
---
Born: 21 May 1946, Brisbane. Career: School teacher, business manager, retailer, goat breeder, business consultant. Member, Opposition Shadow Ministry 1992-93. Parliamentary Secretary to the Leader of the Opposition on Fightback! Co-ordination and Marketing and Secretary of the Fightback! Group 1992, Shadow Minister for Consumer Affairs and Secretary of the Fightback! Group 1992-93. Parliamentary Secretary to the Minister for Defence 2001-04, Minister Assisting the Minister for Defence 2004, Minister for Employment Services 2004
---
Minister for Small Business and Tourism from 26 October 2004
---
1996 two-party majority: Liberal 02.2
1998 two-party majority: Liberal 01.0
2001 two-party majority: Liberal 01.2
Effect of 2004 redistribution: 01.0 shift to Liberal
2004 primary votes: Labor 34.5, Liberal 51.7, Green 7.6
2004 two-party majority: Liberal 06.4
---
2004 enrolment: 95,402
2007 enrolment: 104,509 (+09.5%)
---
McEwen was created in 1984, covering an expanse of rural Victoria north and north-east of Melbourne, as well as some fast-growing outer suburbs. Although most of its area is rural, it has the social characteristsics of an outer-suburban mortgage belt seat - very high proportions of families with dependent children and of dwellings being purchased, and a low level of people born in non English speaking countries. The seat has always been politically marginal, with its orientation usually being determined by which suburbs are included at each successive redistribution. The 2006 redistribution removed Labor-voting Craigieburn, boosting the Liberal majority. In 2004 the Liberals polled more than 70% of the two-party vote in a number of small rural booths (77% in Yarck), and more importantly carried Kilmore, Diamond Creek and Healesville. Labor polled best the small booth of Christmas Hills, and also carried Kinglake, Warburton, Woodend and Broadford. Fran Bailey won McEwen for the Liberals in 1990, lost it 1993 and won it back in 1996. Bailey is now Minister for Small Business and Tourism. With a margin of 6.4%, McEwen would normally be considered at risk in the current political climate, with polls showing a large swing to Labor. However Victoria was Labor's best state in 2004 and commentators do not seem to believe that Labor can make further gains. Nevertheless this is not a seat the Liberals can take for granted.
---
Candidates in ballot-paper order
---
Robert Newnham (Liberty and Democracy) is a student.
Fran Bailey (Liberal) is the sitting member: see biography above.
Robert Mitchell (Labor) was Member for Central Highlands in the Victorian upper house from 2002 to 2006. He is currently an advisor to the Victorian Agriculture Minister.
Scott Cane (Democrats) is a computer programmer.
Steve Meacher (Greens) is a former teacher.
Ian Cranston (Family First) is self-employed.
Rod McLennan (CEC) is a gardener.
Darren Trueman (Independent) is a factory worker.













&nbsp