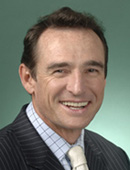 Pat Farmer (Lib)

---
His Liberal Party
website and his
campaign website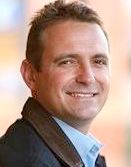 Nick Bleasdale (ALP)

---
His ALP website


---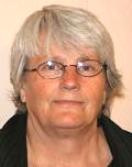 Samantha Elliott-Halls (Dem)

---
Her Democrats website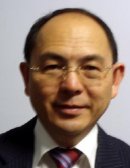 Godwin Goh (CDP)

---
No website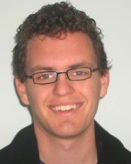 Ben Raue (Grn)

---
His Greens website

Location: South-west of Sydney: Camden, Campbelltown, Narellan, Picton
Division named for: John Macarthur and Elizabeth Macarthur, founders of the Australian wool industry
---
Median weekly family income: $1,111 (33rd highest)
Persons born in non English speaking countries: 9.8% (76th highest)
Persons in professional occupations: 20.7% (122nd highest)
Persons aged 65 and over: 7.1% (140th highest)
Couple families with dependent children: 45.3% (20th highest)
Dwellings being purchased: 39.6% (14th highest)
---
Sitting member: Hon Pat Farmer (Liberal), elected 2001, 2004
---
Born: 14 March 1962, Sydney. Career: Automotive engineer, landscape gardener, distance runner and motivational speaker
---
Parliamentary Secretary to the Minister for Education, Science and Training from 26 October 2004
---
1996 two-party majority: Liberal 10.7
1998 two-party majority: Liberal 05.6
Effect of 2001 redistribution: 07.3 shift to Labor
2001 two-party majority: Liberal 07.0
2004 primary votes: Labor 33.1, Liberal 54.5, Green 4.5
2004 two-party majority: Liberal 09.5
Effect of 2006 redistribution: 01.6 shift to Liberal
2007 notional two-party majority: Liberal 11.1
---
2004 enrolment: 84,285
2007 enrolment: 84,645 (+00.6%) (new boundaries)
---
Macarthur was created in 1949, and has usually been located in the farming towns to the south-west of Sydney, although at different times at has been drawn into both the Sydney suburbs and the outskirts of Wollongong. Until the 1970s it was a fairly safe Liberal seat, while from 1984 to 1993, when it included parts of Wollongong, it was a safe Labor seat. Today it is once again a marginal, outer suburban seat. Although it has a fairly high level of median family income, it also has very high levels of families with dependent children and of dwellings being purchased, making it a typical high-income mortgage belt seat. Its low level of people in professional occupations shows that it is an electorate of skilled workers and middle-class wage-earners raising families and paying mortgages. Labor's remaining strength is in the suburbs around Campbelltown - Camden and Narellan are strongly Liberal, as is Picton, which was in Hume in 2004 but is now in Macarthur. In 2004 the Liberals polled more than 70% of the two-party vote in Camden, Camden South, Cobbity, Harrington Park, Luddenham, Menangle and Wedderburn, while Labor polled more than 60% in Airds, Airds North and Claymore. Macarthur has elected a government member at every election since its creation. Pat Farmer won Macarthur of the Liberals in 2001. The 2006 redistribution has cut out some suburban areas and pushed the seat further out into semi-rural areas, slightly improving it for the Liberals. It could be vulnerable in a big swing but is probably fairly safe for the Liberals in 2007.
---
Candidates in ballot-paper order
---
Nick Bleasdale (Labor) is a carpenter who runs his own building company.
Ben Raue (Greens) is a student.
Pat Farmer (Liberal) is the sitting member: see biography above.
Samantha Elliott-Halls (Democrats) is a medical liaison officer.
Godwin Goh (Christian Democrats) is an accountant
Doug Rauch (Family First) is a company director.







&nbsp