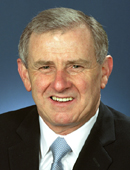 Simon Crean (ALP)

---
His ALP website and
his campaign website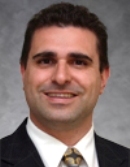 Vince Arborea (Lib)

---
His Liberal Party website


---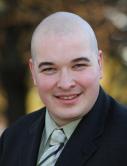 Matthew Billman (Grn)

---
His Greens website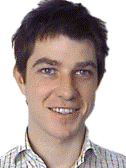 Craig Cadby (AD)

---
His Democrats website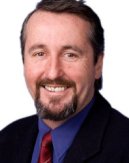 Peter Dorian (FF)

---
His Family First website

Location: Melbourne: Clayton, Heatherton, Oakleigh South, Springvale
Division named for: Sir Charles Hotham, Governor of Victoria 1853-55
---
Median weekly family income: $951 (64th highest)
Persons born in non English speaking countries: 31.7% (11th highest)
Persons in professional occupations: 24.1% (88th highest)
Persons aged 65 and over: 15.5% (29th highest)
Couple families with dependent children: 37.4% (89th highest)
Dwellings being purchased: 24.0% (88th highest)
---
Sitting member: Hon Simon Crean (Labor), elected 1990, 1993, 1996, 1998, 2001, 2004
---
Born: 26 February 1949, Melbourne. Career: Assistant general secretary Federated Storemen and Packers Union of Australia, general secretary 1979-85, Vice-President Australian Council of Trade Unions 1981-83, Senior Vice-President 1983-85, President 1985-90. Minister for Science and Technology, Minister Assisting the Prime Minister on Science and Minister Assisting the Treasurer 1990-91, Minister for Primary Industries and Energy 1991-93, Minister for Employment, Education and Training 1993-96. Member, Opposition Shadow Ministry since 1996. Shadow Minister for Industry and Regional Development 1996-98, Shadow Treasurer 1998-01, Deputy Leader of the Opposition 1998-01, Leader of the Opposition 2001-03, Shadow Treasurer 2003-04, Shadow Minister for Trade 2004-05, Shadow Minister for Regional Development 2005-06. Deputy Leader of the Labor Party 1998-2001, Leader of the Labor Party 2001-03
---
Shadow Minister for Trade and Regional Development from 10 December 2006
---
1996 two-party majority: Labor 10.6
1998 two-party majority: Labor 13.6
2001 two-party majority: Labor 11.0
Effect of 2004 redistribution: no change
2004 primary votes: Labor 51.2, Liberal 39.0, Green 5.4
2004 two-party majority: Labor 07.4
---
2004 enrolment: 87,846
2007 enrolment: 88,669 (+00.9%) (new boundaries)
---
Hotham was created in 1969, when the old seat of Higinbotham, which had existed since 1949, was renamed (to avoid confusion with a state seat of the same name). Over successive redistributions it has been shifted around the south-eastern suburbs, moving from the Moorabbin-Sandringham area towards Clayton and Springvale. In the process it has taken in some of Melbourne's most heavily working-class and "ethnic" newer suburbs, while shedding older middle-class areas, and has moved from fairly safe Liberal to safe Labor. It now has nearly a third of its population born in non English speaking countries, including nearly 10% born in South-East Asia, and a workforce of which nearly 20% are employed in manufacturing. In 2004 Labor polled over 70% of the two-party vote in booths in Clarinda, Clayton, Springvale and Westall (77%), while the Liberals polled best in Dingley (64%) and Kingswood. Simon Crean has held Hotham for Labor since 1990. Crean belongs to the Labor aristocracy: his father Frank Crean was Deputy Prime Minister in the Whitlam government, he was President of the ACTU 1985-90, and was put into the Hawke ministry as soon as he was elected in 1990, then promoted to Cabinet in 1991. He has been on the Opposition front bench since 1996, and was an unsuccessful Opposition Leader in 2001-03. His resignation paved the way for Mark Latham's rise to the Labor leadership, and he was shadow treasurer during the 2004 election campaign. Having fended off a preselection challenge in 2006, Crean (who been on the Labor front bench continuously since 1990, currently as shadow minister for trade) is enjoying renewed influence after helping to arrange Kevin Rudd's rise to the leadership.
---
Candidates in ballot-paper order
---
Matthew Billman (Greens) works for a public transport company.
Simon Crean (Labor) is the sitting member: see biography above.
Mike Woodward (CEC) is a meter reader.
Terry Farrell (Democratic Labor Party) is an owner-manager.
Craig Cadby (Democrats) is an analyst.
Vince Arborea (Liberal) is a local government building surveyor and building inspector.
Peter Dorian (Family First) is a courier.

&nbsp