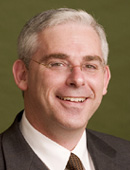 Anthony Byrne (ALP)

---
His ALP website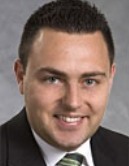 Emanuele Cicchiello (Lib)

---
His Liberal Party website


---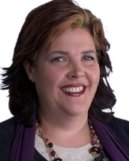 Yasmin De Zilwa (FF)

---
Her Family First website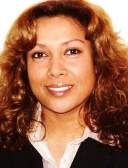 Lynette Keleher (Grn)

---
Her Greens website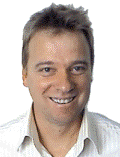 Ken Seymour (AD)

---
His Democrats website

Location: Melbourne: Cranbourne, Doveton, Endeavour Hills, Hampton Park
Division named for: Rt Hon Harold Holt, Prime Minister of Australia 1966-67
---
Median weekly family income: $965 (56th highest)
Persons born in non English speaking countries: 23.6% (27th highest)
Persons in professional occupations: 14.7% (148th highest)
Persons employed in manufacturing: 25.3% (1st highest)
Persons aged 65 and over: 6.0% (148th highest)
Couple families with dependent children: 49.7% (1st highest)
Dwellings being purchased: 48.4% (1st highest)
---
Sitting member: Anthony Byrne (Labor), elected 1999by, 2001, 2004
---
Born: 1 December 1962, Adelaide. Career: Chief executive officer Anxiety Disorders Foundation of Australia, adviser to Senator Jacinta Collins.
---
Shadow Parliamentary Secretary for Foreign Affairs from 10 December 2006
---
1996 two-party majority: Labor 12.8
1998 two-party majority: Labor 15.1
1999 by-election two-candidate majority: ALP over Democrat 22.1
2001 two-party majority: Labor 13.3
Effect of 2004 redistribution: 05.4 shift to Liberal
2004 primary votes: Labor 45.7, Liberal 42.8, Green 4.5
2004 two-party majority: Labor 01.5
---
2004 enrolment: 89,764
2007 enrolment: 100,884 (+12.4%)
---
Holt was created in 1969, based on the manufacturing centre of Dandenong in Melbourne's south-eastern suburbs. Subsequent redistributions, however, have moved the seat further out, removing Dandenong and adding the commuter suburb of Cranbourne. Holt is now the country's foremost mortgage belt seat - it has the highest proportion of families with dependent children and the highest proportion of dwellings being purchased of any electorate. It is thus acutely sensitive to interest rates, and it was fear of interest rate rises under a Labor government, combined with the changes at the 2004 redistribution, that produced the large swing to the Liberals at the 2004 election. Labor retained the seat only because of the solid working-class vote in Doveton. In 2004 Labor polled over 60% of the two-party vote in the three Doveton booths and in Coral Park, while the Liberals polled over 55% in Cranbourne and Hallam Valley. Anthony Byrne has held the seat for Labor since the 1999 by-election which followed the resignation of former Foreign Minister Gareth Evans. Byrne came close to defeat in 2004, but with the current high level of Labor support under Kevin Rudd's leadership, he may be under less pressure this year. The Liberals did their best to help him by preselecting a former MP, Ken Aldred, who had been disendorsed in 1996 after making unsubstantiated allegations against prominent individuals. John Howard and Peter Costello insisted that the selection be overturned by the Victorian Liberal Party's administrative committee.
---
Candidates in ballot-paper order
---
Emanuele Cicchiello (Liberal) teaches at the Lighthouse Christian College in Keysborough.
Yasmin De Zilwa (Family First) is a mortgage broker.
Anthony Byrne (Labor) is the sitting member: see biography above.
Ken Seymour (Democrats) is a computing professional.
Lynette Keleher (Greens) is a carer.
Chris Morgan (CEC) is an organiser.











&nbsp