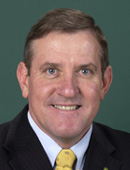 Ian Macfarlane (Lib)

---
His ministerial
website, his Liberal
Party website and his
campaign website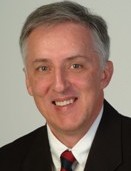 Chris Meibusch (ALP)

---
His ALP website and
his campaign website


---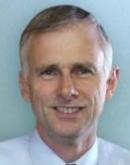 Peter Findlay (FF)

---
His Family First website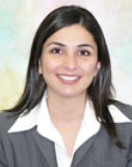 Shalina Najeeb (AD)

---
Her Democrats website

Location: South-east Qld: Darling Heights, Middle Ridge, Oakey, Toowoomba
Division named for: Sir Littleton Groom, federal MP 1901-29, 1931-36
---
Median weekly family income: $840 (104th highest)
Persons born in non English speaking countries: 3.3% (135th highest)
Persons in professional occupations: 25.4% (74th highest)
Persons aged 65 and over: 12.5% (88th highest)
Couple families with dependent children: 39.6% (53rd highest)
Dwellings being purchased: 27.1% (66th highest)
---
Sitting member: Hon Ian Macfarlane (Liberal), elected 1998, 2001, 2004
---
Born: 5 April 1955, Kingaroy, Queensland. Career: Farmer, president, Queensland Graingrowers Association. Minister for Small Business 2001, Minister for Industry, Tourism and Resources since 26 November 2001
---
1996 two-party majority: Liberal 21.3
Effect of 1998 redistribution: no change
1998 two-party majority: Liberal 13.0
2001 two-party majority: Liberal 15.1
Effect of 2004 redistribution: no change
2004 primary votes: Labor 24.0, Liberal 60.4, Green 4.0
2004 two-party majority: Liberal 19.0
Effect of 2006 redistribution: no change
2007 notional two-party majority: Liberal 19.0
---
2004 enrolment: 89,546
2007 enrolment: 89,917 (+00.4%) (new boundaries)
---
Groom was created in 1984, when the old seat of Darling Downs, which had existed since Federation, was renamed. It has always been based on the provincial centre of Toowoomba, and successive redistributions have cut the seat back so that now it consists of little more than the city and a few rural areas to the west. Toowoomba is a fairly prosperous town that serves as the administrative and economic centre of the Downs region, and is one of the most conservative large centres in Australia. The seat has never come close to electing a Labor member in its history. Its most eminent member has been Sir Arthur Fadden, Country Party leader and briefly Prime Minister in 1941, who held the seat 1936-49 before shifting to McPherson. Toowoomba's conservatism is partly explained by its fairly low level of median family income and its very low level of people born in non English speaking countries, although as an administrative centre it has more people in professional occupations than most rural cities. In the past the seat has been held by the Country Party and its successors the Nationals, but today it seems secure for the Liberals. In 2004 they carried every booth except Harlaxton North, which was a tie, and polled more than 80% of the two-party vote in many rural booths (91% in Felton East). Ian Macfarlane has held the seat since 1998. Macfarlane has been rapidly promoted and is now in the Cabinet as Minister for Industry, Tourism and Resources.
---
Candidates in ballot-paper order
---
Pauline Collins (Green) is a lecturer.
Grahame Volker (Independent) is a pensioner.
Irene Jones (CEC)
Peter Findlay (Family First) is an electrician and workplace trainer.
Rob Berry (Independent) is an auctioneer.
Shalina Najeeb (Democrats) is a solicitor.
Chris Meibusch (Labor) is a lawyer.
Rod Jeanneret (Independent) is a design consultant.
Ian Macfarlane (Liberal) is the sitting member: see biography above.

&nbsp