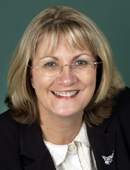 Louise Markus (Lib)

---
Her Liberal Party
website and her
campaign website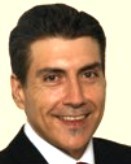 Michael Vassili (ALP)

---
His ALP website


---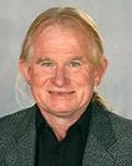 Leigh Williams (Grn)

---
His Greens website

Location: Sydney: Glenwood, Quakers Hill, Richmond, Riverstone
Division named for: Francis Greenway, ex-convict and colonial architect
---
Median weekly family income: $1,145 (29th highest)
Persons born in non English speaking countries: 12.5% (62nd highest)
Persons in professional occupations: 22.9% (98th highest)
Persons aged 65 and over: 6.9% (141st highest)
Couple families with dependent children: 45.9% (15th highest)
Dwellings being purchased: 36.2% (19th highest)
---
Sitting member: Louise Markus (Liberal), elected 2004
---
Born: 6 September 1958, Sydney. Career: Senior Social Worker Department of Social Security, Manager Family Support Services Wesley Mission, TAFE teacher, couple and family counsellor, Manager Family Counselling and Medical Centre.
---
1996 two-party majority: Labor 03.4
1998 two-party majority: Labor 09.9
Effect of 2001 redistribution: 00.4 shift to Liberal
2001 two-party majority: Labor 03.2
2004 primary votes: Labor 40.0, Liberal 44.0, Green 3.6
2004 two-party majority: Liberal 00.6
Effect of 2006 redistribution: 10.4 shift to Liberal
2007 notional two-party majority: Liberal 11.0
---
2004 enrolment: 90,300
2007 enrolment: 88,213 (-02.3%) (new boundaries)
---
Greenway was created in 1984 in Sydney's north-western suburbs. On its original boundaries it was based on the Labor stronghold of Blacktown, and was a fairly safe Labor seat. But the rapid growth of new middle-class suburbs at the western end of the seat weakened Labor's position. On the 2004 boundaries Greenway had a very high level of median family income for a Labor-held seat, while having a low level of people in professional occupations and very high levels of families with dependent children and dwellings being purchased. This suggested that the seat was being colonised by skilled workers and small business families with high incomes but also high mortgages, sensitive to interest rates and economic issues. Greenway is also on the edge of Sydney's "Bible belt" of suburbs with strong evangelical Christian communities. Labor had neglected the seat, allowing old-style trade union members to represent it. In 2004 the Liberals carried most booths outside Labor's bastion of Blacktown, polling 62% of the two-party vote at Kings Langley North. Members have been Russ Gorman (Labor) 1984-96, Frank Mossfield (Labor) 1996-2004, and Louise Markus (Liberal), since 2004. Mossfield was a former president of the NSW Labor Council and was over 60 when he was first elected. In 2004 Labor's candidate was Ed Husic, a (non-practising) Muslim. This, combined with the demographic erosion of Labor's position and the negative impact of Mark Latham's leadership, was enough to tip the seat to Markus. The 2006 redistribution has removed Blacktown from Greenway and extended the seat out into the Hawkesbury. This has had the effect of increasing the seat's median family income level, and even more importantly halving the proportion of people born in non English speaking countries from 24% to 12%, thus making it much safer for the Liberals. Of booths still in the seat, Labor's best results were 58% at Quakers Hill and 54% at Marayong Heights. In the newly added territory, the Liberals polled over 70% in Vineyard East, Pitt Town, Tennyson and Wilberforce.
---
Candidates in ballot-paper order
---
F Ivor (Independent) is retired.
Michael Vassili (Labor) is a lawyer and has been a university lecturer.
Louise Markus (Liberal) is the sitting member: see biography above.
Goran Reves (CEC) is a train driver.
John Phillips (Christian Democrat) is retired.
Leigh Williams (Greens) is an electrical engineer and a Hawkesbury City councillor.
Joanne Muller (Family First) is a clerk.

&nbsp