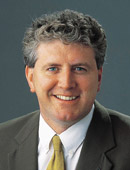 Brendan O'Connor (ALP)

---
His ALP website and
his campaign website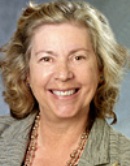 Susan Jennison (Lib)

---
Her Liberal Party website


---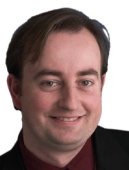 Scott Amberley (FF)

---
His Family First website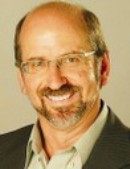 Vern Hughes (DLP)

---
No website



Huong Truong (Grn)

---
Her Greens website

Location: Melbourne: Deer Park, Keilor, St Albans, Taylors Lakes
Division named for: Rt Hon Sir John Gorton, Prime Minister of Australia 1968-71
---
Median weekly family income: $963 (57th highest)
Persons born in non English speaking countries: 37.0% (5th highest)
Persons in professional occupations: 15.9% (144th highest)
Persons employed in manufacturing: 23.5% (3rd highest)
Persons aged 65 and over: 6.8% (143rd highest)
Couple families with dependent children: 48.3% (5th highest)
Dwellings being purchased: 33.3% (29th highest)
---
Sitting member: Brendan O'Connor (Labor), elected (for Burke) 2001, (for Gorton) 2004
---
Born: 2 March 1962, Britain. Career: Assistant national secretary Australian Services Union
---
Shadow Parliamentary Secretary for Industrial Relations from 10 December 2006
---
2001 two-party majority: Labor 20.2 (notional)
Effect of 2004 redistribution: New seat
2004 primary votes: Labor 59.4, Liberal 32.4, Green 5.1
2004 two-party majority: Labor 14.9
---
2004 enrolment: 92,309
2007 enrolment: 104,462 (+13.2%)
---
Gorton was created in 2004, in the heart of Melbourne's heavily working-class and "ethnic" western suburbs. It replaced the old seat of Burke, but cannot be regarded as the same seat renamed, since it inherited only 54% of Burke's voters (the rest came from Calwell and Gellibrand). Gorton has one of the highest proportions of people employed in manufacturing, and one of the lowest of people in professional occupations. It has one of the highest proportion of people born in non English speaking countries of any electorate, and the fifth highest level of families with dependent children. It is thus an electorate of young working-class families, and a low-income mortgage belt seat. It is a safe Labor seat, despite a substantial swing to the Liberals in 2004. In 2004 Labor carried all but one booth, polling more than 70% of the two-party vote in Albion, the two Ardeer booths, three Deer Park booths, two Glengala booths and two St Albans booths, while the Liberals polled in 59% in Keilor. Gorton's first member is Labor's Brendan O'Connor, who was member for Burke 2001-04.
---
Candidates in ballot-paper order
---
Vern Hughes (Democratic Labor Party) is a director.
Brendan O'Connor (Labor) is the sitting member: see biography above.
Susan Jennison (Liberal) is a librarian, historian, researcher, writer and director of a small business.
Scott Amberley (Family First) is a paralegal.
Huong Truong (Greens) is a student at RMIT University.