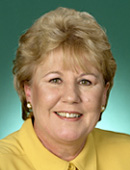 Julia Irwin (ALP)

---
Her ALP website
and her campaign website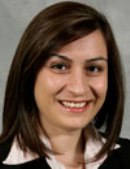 Rose Torossian (Lib)

---
Her Liberal Party
website


---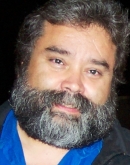 Vlaudin Vega (Grn)

---
His Greens website

Location: Sydney: Bonnyrigg, Cecil Hills, Green Valley, Mount Pritchard
Division named for: Lillian Fowler, first woman mayor in Australia
---
Median weekly family income: $914 (74th highest)
Persons born in non English speaking countries: 40.2% (4th highest)
Persons born in South-East Asia: 20.3% (1st highest)
Persons in professional occupations: 15.8% (145th highest)
Persons aged 65 and over: 7.7% (135th highest)
Couple families with dependent children: 48.2% (6th highest)
Dwellings being purchased: 28.8% (50th highest)
---
Sitting member: Julia Irwin (Labor), elected 1998, 2001, 2004
---
Born: 8 November 1951, Sydney. Career: Bank officer, trade union administration officer, electorate officer to Jack Ferguson MLA, Hon Ross Free MHR, and Ted Grace MHR.
---
1996 two-party majority: Labor 18.3
1998 two-party majority: Labor 26.3
Effect of 2001 redistribution: 00.3 shift to Liberal
2001 two-party majority: Labor 21.5
2004 primary votes: Labor 62.8, Liberal 26.0, Green 7.3
2004 two-party majority: Labor 21.4
Effect of 2006 redistribution: 07.9 shift to Liberal
2007 notional two-party majority: Labor 13.5
---
2004 enrolment: 82,885
2007 enrolment: 89,166 (+07.6%) (new boundaries)
---
Fowler was created in 1984, based in the heartland of Sydney's south-western suburbs in the Liverpool-Cabramatta area. Over the past 30 years this has become Australia's most economically and socially deprived urban area. On its 2004 boundaries Fowler was chacterised by the highest unemployment rate of any seat, the highest proportion of families in poverty of any urban seat, and second-highest proportion of people with no post-school qualifications. The electorate also had the country's highest proportion of people born in non English speaking countries, the bulk of whom were born in South-East Asia. The 2006 redistribution, however, has shifted the electorate substantially westwards, moving nearly 40,000 voters in the Cabramatta area to Blaxland (which now inherits many of these social issues) and adding 41,000 voters in the Cecil Hills, Hinchinbrook, Badgerys Creek and Luddenham areas. These are new outer suburban areas, substantially less disadvantaged than the core areas of the old Fowler. On its new boundaries Fowler is a more typical outer suburban mortgage belt seat, with a very high proportion of families with dependent children. Not surprisingly, Fowler has always been a very safe Labor seat. The redistribution has sharply reduced Labor's previous enormous margin in the seat, but it will still be perfectly safe. Members have been Ted Grace and Julia Irwin since 1998. Both Grace and Irwin have been fairly low-key backbenchers. There were reports through 2007 of plans to dump Irwin and replace her with a higher-profile candidate, but in May she was re-endorsed by the National Executive.
---
Candidates in ballot-paper order
---
Vlaudin Vega (Greens) is a builders labourer.
Rose Torossian (Liberal) has a Master of Arts in international communication and is a tutor in the Department of International Communication at Macquarie University.
Julia Irwin (Labor) is the sitting member: see biography above.
Paul Termeulen (Christian Democrat) is a pensioner.

&nbsp