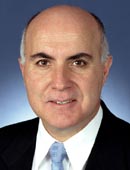 Philip Barresi (Lib)

---
His Liberal Party
website and his
campaign website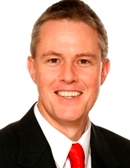 Mike Symon (ALP)

---
His ALP website


---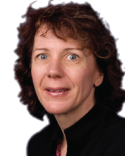 Fiona Bronte (FF)

---
Her Family First website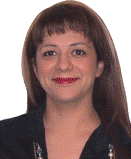 Paula Nicholson (Dem)

---
Her Democrats website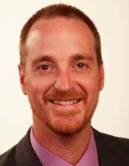 Bill Pemberton (Grn)

---
His Greens website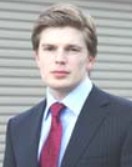 Nick Stevenson (LDP)

---
His Liberty and Democracy website

Location: Melbourne: Blackburn, Heathmont, Mitcham, Ringwood
Division named for: Hon Alfred Deakin, Prime Minister of Australia 1903-04, 1905-08, 1909-10
---
Median weekly family income: $1,051 (42nd highest)
Persons born in non English speaking countries: 15.9% (49th highest)
Persons in professional occupations: 30.2% (38th highest)
Persons aged 65 and over: 15.9% (25th highest)
Couple families with dependent children: 36.0% (107th highest)
Dwellings being purchased: 28.4% (54th highest)
---
Sitting member: Philip Barresi (Liberal), elected 1996, 1998, 2001, 2004
---
Born: 8 August 1955, Italy. Career: Senior training officer Victorian Railways, human resources and industrial relations management positions, consultant
---
1996 two-party majority: Liberal 02.5
1998 two-party majority: Liberal 01.9
2001 two-party majority: Liberal 01.6
Effect of 2004 redistribution: 00.1 shift to Labor
2004 primary votes: Labor 36.2, Liberal 50.6, Green 7.9
2004 two-party majority: Liberal 05.0
---
2004 enrolment: 87,436
2007 enrolment: 87,711 (+00.3%)
---
Deakin was created in 1937, originally a rural seat to the north-east of Melbourne, and has gradually been reduced by successive redistributions to a block of suburbs centered on Mitcham and Ringwood. Despite being in the outer suburbs it is not a mortgage belt seat: it has low levels of families with dependent children and of dwellings being purchased. Its high level of over-65s also suggest a stable, ageing population. Deakin is remarkable for its social and political homogeneity: in all but two booths in 2004, the major parties each polled between 45 and 55% of the two-party vote. Nevertheless, the older, western end of the seat has more in common with inner suburban seats like Chisholm and Kooyong than does the newer, eastern end, which behaves more like other outer suburban areas. The Liberals polled 66% of the two-party vote at Ringwood North, and more than 60% at Heathmont High, while Labor's best booths were Burwood Heights and Nunawading. Since 1969 Deakin has always been a marginal seat, but Labor has only won it once, in 1983, when the Liberal member Alan Jarman stayed on too long and lost to Labor's John Saunderson. Since 1984 the Liberals have always held the seat by narrow margins. The seat's stability is largely due to its solidly middle-class, home-owning character. The current member Phil Barresi will be hard to beat unless there is a very strong swing to Labor across Melbourne. The Labor candidate, Mike Symon, is a member of the Electrical Trades Union, and the unions are reportedly spending heavily on his campaign (see links below). Barresi will certainly try to exploit Symon's link to the ETU, whose leader Dean Mighell has been expelled from the Labor Party.
---
Candidates in ballot-paper order
---
Nick Stevenson (Liberty and Democracy) is a university student.
Fiona Bronte (Family First) is a nurse.
Mike Symon (Labor) is an electrician and political officer with the the Electrical Trades Union.
Phil Barresi (Liberal) is the sitting member: see biography above.
Paula Nicholson (Democrats) is an IT professional.
Bill Pemberton (Greens) is a self-employed sustainable housing consultant.