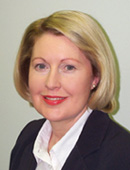 De-Anne Kelly (Nat)

---
Her Nationals website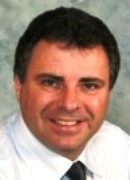 James Bidgood (ALP)

---
His ALP website


---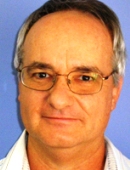 Peter Bell (Grn)

---
His Greens website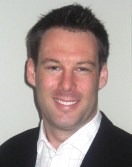 Chris Doyle (Dem)

---
No website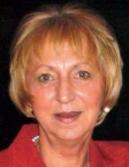 Irena Lee (FF)

---
Her Family First website

Location: Qld Coast: Ayr, Bowen, Mackay, Proserpine
Division named for: Hon Anderson Dawson, first Labor premier of an Australian colony (1899) and member of the first federal Parliament
---
Median weekly family income: $843 (103rd highest)
Persons born in non English speaking countries: 4.4% (107th highest)
Persons in professional occupations: 22.0% (111th highest)
Persons engaged in agriculture: 10.7% (18th highest)
Persons aged 65 and over: 11.9% (101st highest)
Couple families with dependent children: 39.5% (54th highest)
Dwellings being purchased: 22.8% (96th highest)
---
Sitting member: Hon De-Anne Kelly (National), elected 1996, 1998, 2001, 2004
---
Born: 21 March 1954, Rockhampton, Queensland. Career: Sales engineer, business proprietor, cattle producer, cane farmer. Parliamentary Secretary to the Minister for Transport and Regional Services and Parliamentary Secretary to the Minister for Trade 2003-04, Minister for Veterans' Affairs 2004-06
---
Parliamentary Secretary (Trade) from 27 January 2006
---
1996 two-party majority: National 09.9
Effect of 1998 redistribution: 01.0 shift to National
1998 two-party majority: National 04.4
2001 two-party majority: National 08.0
Effect of 2004 redistribution: no change
2004 primary votes: Labor 31.3, National 48.2, Green 3.2
2004 two-party majority: National 10.4
Effect of 2006 redistribution: 00.2 shift to Labor
2007 notional two-party majority: National 10.2
---
2004 enrolment: 91,615
2007 enrolment: 87,394 (-04.7%) (new boundaries)
---
Dawson was created in 1949, based on the sugar and beef ports of Bowen and Mackay, and its boundaries have not changed much since, although the seat has been cut back to the coastal strip by recent redistributions. It is a still a seat in which agriculture plays a prominent role, and like all such seats has a low level of median family income, a low proportion of people in professional occupations and low proportion of people born in non English speaking countries. It has usually been a safe seat for the Country/National Party, although the personal popularity of Dr Rex Patterson kept it in Labor hands during the Whitlam years. In 2004 the Nationals carried every booth except Dundula, Sarina East and Bowen Hospital, and polled more than 70% of the two-party vote in many rural booths: over 80% in Airville, Clare, Jarvisfield and Osborne. Labor's Dr Rex Patterson won a famous upset in Dawson in the 1966 by-election, and held the seat largely on his personal standing. Since his defeat the Nationals have been fairly secure. De-Anne Kelly, the first National Party woman elected to the House, had a brief and unhappy ministerial career and has now returned to the more congenial role of backbench gadfly.
---
Candidates in ballot-paper order
---
Peter Bell (Greens) is a nurse and works as a counsellor in Mackay.
De-Anne Kelly (National) is the sitting member: see biography above.
Andrew Harris (CEC) is a farmer.
Irena Lee (Family First) is a teacher.
James Bidgood (Labor) is a Mackay city councillor and financial director of the Caneland Medical Centre.
Chris Doyle (Democrats)











&nbsp