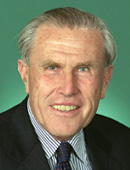 Stewart McArthur (Lib)

---
His Liberal Party website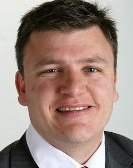 Darren Cheeseman (ALP)

---
His ALP website


---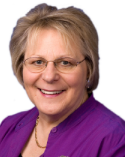 Jan Edwards (FF)
---
Her Family First website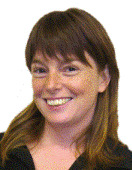 Gab Killeen (Dem)
---
Her Democrats website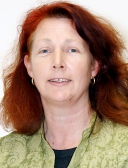 Fiona Nelson (Grn)
---
Her Greens website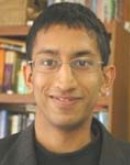 Sukrit Sabhlok (LDP)
---
His Liberty and Democracy website

Location: Western Vic: Anglesea, Belmont, Colac, Queenscliff
Division named for: Lake Corangamite, an Indigenous name meaning "bitter water"
---
Median weekly family income: $887 (86th highest)
Persons born in non English speaking countries: 5.0% (105th highest)
Persons in professional occupations: 28.7% (46th highest)
Persons aged 65 and over: 15.2% (33rd highest)
Couple families with dependent children: 38.6% (69th highest)
Dwellings being purchased: 27.4% (62nd highest)
---
Sitting member: Stewart McArthur (Liberal), elected 1984by, 1984, 1987, 1990, 1993, 1996, 1998, 2001, 2004
---
Born: 27 October 1937, Melbourne. Career: Farmer and company director. President, Vic Liberal Party 1982-84. Member, Opposition Shadow Ministry 1990-93. Parliamentary Secretary to the Chair, Opposition Industry and Structural Reform Group 1990-93.
---
Deputy Government Whip from 11 March 1996
---
1996 two-party majority: Liberal 07.7
1998 two-party majority: Liberal 04.5
2001 two-party majority: Liberal 05.4
Effect of 2004 redistribution: 00.3 shift to Labor
2004 primary votes: Labor 36.7, Liberal 52.0, Green 7.5
2004 two-party majority: Liberal 05.3
---
2004 enrolment: 90,877
2007 enrolment: 96,155 (+05.8%)
---
Corangamite has existed since Federation, located in south-west Victoria based on Colac and the surrounding rural areas. Although its boundaries have changed very little over the years, its demographics have changed, since the outer suburbs of Geelong have spread into the north-east of the seat, and as the population of the Surf Coast towns has increased greatly. This has made what was once a very safe Liberal seat increasingly marginal, although Labor has not won it since 1929. Although the seat has a fairly high income level for a rural seat, it has the usual low proportion of people born in non English speaking countries. It also has a high level of over-65s, reflecting the growth of retirement towns along the coast. In 2004 the Liberals polled more than 70% of the two-party vote at several small rural booths (79% in Cressey), and more than 60% in the Colac booths. The Liberals also carried all but one of the Geelong suburban booths. Labor polled best in Dereel, Aireys Inlet, Barwon Heads, St Leonards and Torquay. Jim Scullin, later Prime Minister, held Corangamite for one term. Tony Street, Foreign Minister in the Fraser Government, held the seat from 1966. He resigned in 1984 and was succeeded by Stewart McArthur. McArthur comes from an old Western District family (his father Sir Gordon was a state MP for many years), and is well-known in the rural parts of the seat, but his appeal in the urban areas and among the many new voters on the coast is less certain. (Only 6.0% of Corangamite voters are employed in agriculture.) At 70, he is seeking another term and successfully saw off a pre-selection challenge in 2006. Labor had high hopes of winning Corangamite in 2004, but the combination of Mark Latham's unpopular forestry policy and a Labor candidate (Geelong mayor Peter McMullin) surrounded by controversy kept McArthur safe.
---
Candidates in ballot-paper order
---
Gabrielle Killeen (Democrats) is a TAFE teacher.
Darren Cheeseman (Labor) works for the Community and Public Sector Union and is a former Ballarat city councillor.
Jan Edwards (Family First) is a medical rerceptionist.
Stewart McArthur is the sitting member: see biography above.
Fiona Nelson (Greens) is a registered nurse from Skenes Creek.
Sukrit Sabhlok (Liberty and Democracy) is a university student.




















&nbsp