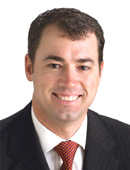 Michael Keenan (Lib)

---
His Liberal Party
website and his
campaign website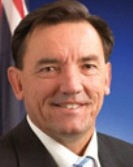 Peter Tinley AM (ALP)

---
His ALP website


---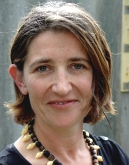 Tamara Desiatov (Grn)

---
Her Greens website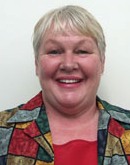 Symia Hopkinson (FF)

---
Her Family First website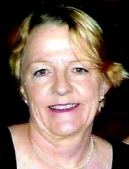 Denise Hynd (WWW)

---
Her WWW website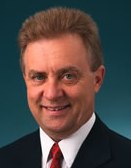 Ray Moran (CDP)

---
His Christian Democrats website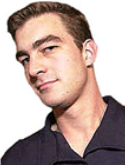 Sam Ward (LDP)

---
His Liberty and Democracy website

Location: Perth: Balcatta, Innaloo, Nollamara, Scarborough
Division named for: Sir James Stirling, first Governor of Western Australia 1828-38
---
Median weekly family income: $892 (81st highest)
Persons born in non English speaking countries: 19.4% (35th highest)
Persons in professional occupations: 25.3% (75th highest)
Persons aged 65 and over: 13.6% (63rd highest)
Couple families with dependent children: 32.5% (134th highest)
Dwellings being purchased: 26.4% (71st highest)
---
Sitting member: Michael Keenan (Liberal), elected 2004
---
Born: 19 March 1972, Perth. Career: Real estate agent and property consultant. Deputy Director WA Liberal Party 2000-01, Ministerial Adviser to Minister for Family and Community Services 2001-03
---
1996 two-party majority: Liberal 05.2
Effect of 1998 redistribution: 02.1 shift to Labor
1998 two-party majority: Labor 01.0
Effect of redistribution: 01.2 shift to Labor
2001 two-party majority: Labor 01.6
2004 primary votes: Labor 38.9, Liberal 47.3, Green 7.1
2004 two-party majority: Liberal 02.0
---
2004 enrolment: 86,965
2007 enrolment: 91,120 (+04.8%)
---
Stirling was created in 1955, covering at that time most of Perth's new northern suburbs. Since then it has been cut back to a block of northern suburbia, with the inland Labor strongholds of Balcatta and Balga balanced by prosperous Liberal-voting beachside suburbs. Stirling has a fairly low level of median family income and a fairly high level of people born in non English speaking countries for a non-industrial seat. It also has a strikingly low level of families with dependent children, so it is not really a mortgage belt seat. Stirling has always been a marginal seat, changing hands regularly - every member for the seat has been defeated eventually. In 2004 the Liberals polled more than 60% of the two-party vote in Dianella, Duncraig, Karrinyup, North Beach and Wembley Downs, while Labor polled best in Balcatta, Balga (67%) and Mirabooka. Jann McFarlane won Stirling for Labor in 1998. McFarlane was the only WA Labor member of the House to vote for Mark Latham for leader rather than Kim Beazley in 2003 - something she no doubt regretted when Latham's unpopularity in WA led to her defeat by Michael Keenan in 2004. Labor has found a strong candidate in former SAS Major Peter Tinley, who is a critic of the Howard government's involvement in Iraq. (More about him here). A local poll in June showed the Liberals narrowly ahead. In August, however, another local poll suggested that Labor was leading.
---
Candidates in ballot-paper order
---
Sam Ward (Liberty and Democracy) is self-employed.
Denise Hynd (What Women Want) is a nurse and midwife.
Keith Hallam (CEC) is retired.
Peter Tinley AM (Labor) spent 25 years in the Australian Army. He was lead tactical planner for Australia's Special Forces in Afghanistan and Iraq, and Deputy Commander of the Australian Joint Special Forces Task Group in Iraq.
Symia Hopkinson (Family First) is a salesperson.
Michael Keenan (Liberal) is the sitting member: see biography above.
Tamara Desiatov (Greens) is a designer and filmmaker.
Ray Moran (Christian Democrats) is retired.