Joe Hockey (Lib)

---
His ministerial
website, his Liberal
Party website and his
campaign website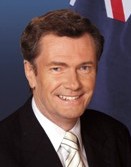 Mike Bailey (ALP)

---
His ALP website


---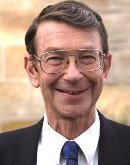 Dr Ted Nixon (Grn)

---
His Greens website
and his campaign website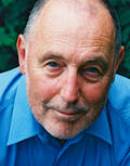 Barry Thompson (CCC)

---
His Climate Change Coalition website

Location: Sydney: Lane Cove, Neutral Bay, North Sydney, Willoughby
Division named for: The suburb of North Sydney, and more generally the northern region of Sydney
---
Median weekly family income: $1,788 (1st highest)
Persons born in non English speaking countries: 18.8% (38th highest)
Persons in professional occupations: 51.1% (1st highest)
Persons aged 65 and over: 12.8% (81st highest)
Couple families with dependent children: 33.2% (127th highest)
Dwellings being purchased: 16.7% (143rd highest)
Dwellings are flat, unit or apartment: 53.8% (3rd highest)
---
Sitting member: Hon Joe Hockey (Liberal), elected 1996, 1998, 2001, 2004
---
Born: 2 August 1965, Sydney. Career: Banking and finance lawyer, Director of Policy to the Premier of NSW. Minister for Financial Services and Regulation 1998-2001, Minister for Small Business and Tourism 2001-04, Minister for Human Services 2004-07, Minister Assisting the Minister for Workplace Relations 2006-07
---
Minister for Employment and Workplace Relations and Minister Assisting the Prime Minister for the Public Service from 30 January 2007
---
1996 two-party majority: Liberal 15.6
1998 two-party majority: Liberal 12.2
Effect of 2001 redistribution: 00.5 shift to Liberal
2001 two-party majority: Liberal 13.3
2004 primary votes: Labor 27.3, Liberal 56.2, Green 12.3
2004 two-party majority: Liberal 10.0
Effect of 2006 redistribution: no change
2007 notional two-party majority: Liberal 10.0
---
2004 enrolment: 89,083
2007 enrolment: 94,163 (+05.7%) (new boundaries)
---
North Sydney has existed since 1901, and at that time ran from Kirribilli to the outskirts of Newcastle. Successive redistributions cut it back, first to cover most of the North Shore, and more recently to a small block of densely populated inner suburbia directly across Sydney Harbour from the city. The seat now consists mainly of affluent singles, couples and families living in expensive apartments - it has the third-highest proportion of apartment-dwellers of any seat. Because it has so few families with dependent children, North Sydney is the country's wealthiest electorate in terms of median family income, and has the highest proportion of people in professional occupations. It is hardly surprising then that North Sydney is a safe Liberal seat. The real surprise is that it is as marginal as it is. In 2004 the Liberals carried every booth, but did not poll 70% of the two-party vote anywhere, although they passed 65% in Cremorne, Henley, Hunters Hill and Woolwich. Labor polled 49% at Chatswood South and also passed 40% in Artarmon, Crows Nest, Kirribilli and Millsons Point. North Sydney is perhaps the leading example of the slow drift to Labor in wealthy electorates, caused by increasing concern about social issues among affluent voters. North Sydney was held by Prime Minister Billy Hughes, representing several different parties, from 1922 to 1949. Joe Hockey won it for the Liberals in 1996. After a long wait he was promoted to Cabinet in 2006 as Minister for Employment and Workplace Relations. Despite the seat's comfortable margin, a poll in September showed Hockey to be in danger of defeat, a sign of the Howard Government's unpopularity across Sydney (see link below).
---
Candidates in ballot-paper order
---
Kundan Misra (CEC) is an analyst.
Arie Baalbergen (Christian Democrat) is retired.
Marcus Aussie-Stone (Independent) is a rural progress specialist. This is his 17th independent candidacy for the House of Representatives.
Joe Hockey (Liberal) is the sitting member: see biography above.
Dr Ted Nixon (Greens) is a retired professor of ancient history.
Barry Thompson (Climate Change Coalition) is a chemical engineer.
John Cafferatta (Family First) is a manager.
Mike Bailey (Labor) is a journalist and former ABC weather presenter.