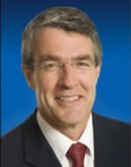 Mark Dreyfus (ALP)

---
His ALP website and
his campaign website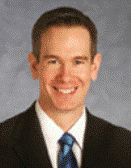 Ross Fox (Lib)

---
His Liberal Party website


---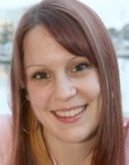 Laura Chipp (Dem)

---
Her website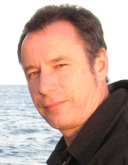 Colin Long (Grn)

---
His Greens website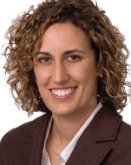 Jadah Pleiter (FF)

---
Her Family First website

Location: Melbourne: Chelsea, Keysborough, Mordialloc, Noble Park
Division named for: Rt Hon Sir Isaac Isaacs, member of the first federal Parliament, Governor-General of Australia 1931-36
---
Median weekly family income: $960 (61st highest)
Persons born in non English speaking countries: 22.4% (28th highest)
Persons in professional occupations: 21.3% (116th highest)
Persons employed in manufacturing: 22.3% (5th highest)
Persons aged 65 and over: 12.5% (87th highest)
Couple families with dependent children: 40.3% (46th highest)
Dwellings being purchased: 32.0% (36th highest)
---
Sitting member: Ann Corcoran (Labor), elected 2000by, 2001, 2004. Retiring 2007
---
1996 two-party majority: Labor 01.6
1998 two-party majority: Labor 06.4
2000 by-election two-party majority: Labor over Democrat 16.0
2001 two-party majority: Labor 06.6
Effect of 2004 redistribution: 03.8 shift to Labor
2004 primary votes: Labor 44.3, Liberal 43.3, Green 7.3
2004 two-party majority: Labor 01.5
---
2004 enrolment: 92,938
2007 enrolment: 98,182 (+05.6%)
---
Isaacs was created in 1969 (there was an older seat of Isaacs in another part of Melbourne), running down the eastern shore of Port Phillip, and has always been a marginal seat. Although Isaacs has a fairly high level of median family income, it also has a high proportion of people employed in manufacturing, and a low proportion of people in professional occupations. This would suggest an electorate with a large number of skilled workers, and indeed 24% of its workforce are described as tradespersons or labourers. Isaacs is also a mortgage belt seat, with a high level of families with dependent children and of dwellings being purchased. The electorate's fear of interest rate rises partly explains the large swing against Labor in 2004. In 2004 Labor polled 72% of the two-party vote at Dandenong South, and over 65% at Coomoora, Noble Park and Southvale, while the Liberals polled 67% at Patterson Lakes and also carried three booths in Aspendale and three in Parkdale. Ann Corcoran has held the seat for Labor since the 2000 by-election. Corcoran was a compromise candidate from a deadlocked preselection and as a non-factional member she had little party support, and her fate was sealed when she suffered a 9% swing at the 2004 election - had it not been for a favourable redistribution, she would have been defeated. In 2006 she was dropped in favour of Mark Dreyfus. Given the current surge in Labor's opinion poll ratings, Dreyfus will start favourite.
---
Candidates in ballot-paper order
---
Gordon Ford (Independent)
Robert Norrie (Liberty and Democracy) is a student.
Colin Long (Greens) is a university lecturer and President of the Deakin University Branch of the National Tertiary Education Union.
Jadah Pleiter (Family First) is a student.
Mark Dreyfus (Labor) is a barrister and a former Director of the Law Council of Australia.
Ross Fox (Liberal) is policy advisor and chief of staff to Senator Michael Ronaldson.
Laura Chipp (Democrats) is a law and business student. She is a daughter of Democrats founder Don Chipp.
Candidates on YouTube
Laura Chipp


&nbsp