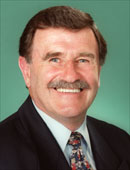 Alby Schultz (Lib)

---
His Liberal Party
website and his
campaign website



David Grant (ALP)

---
His ALP website


---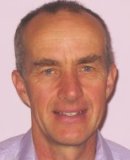 Jim Clark (Grn)

---
His Greens website



Geoff Peet (CDP)

---
No website

Location: Southern NSW: Bowral, Goulburn, Yass, Young
Division named for: Hamilton Hume, explorer of southern NSW
---
Median weekly family income: $895 (79th highest)
Persons born in non English speaking countries: 4.4% (119th highest)
Persons in professional occupations: 27.7% (55th highest)
Persons engaged in agriculture: 10.8% (17th highest)
Persons aged 65 and over: 13.6% (65th highest)
Couple families with dependent children: 38.4% (74th highest)
Dwellings being purchased: 26.5% (69th highest)
---
Sitting member: Alby Schultz (Liberal), elected 1998, 2001, 2004
---
Born: 29 May 1939, Melbourne. Career: Meat processing industry worker. Councillor, Cootamundra Shire Council 1983-91. Field Officer NSW Liberal Party. NSW state MP for Burrinjuck 1988-98
---
1996 two-party majority: National 11.8
1998 two-party majority: Liberal 08.1
Effect of 2001 redistribution: 00.8 shift to Labor
2001 two-party majority: Liberal 09.8
2004 primary votes: Labor 28.2, Liberal 57.6, Green 6.5
2004 two-party majority: Liberal 14.1
Effect of 2006 redistribution: 01.2 shift to Labor
2007 notional two-party majority: Liberal 12.9
---
2004 enrolment: 89,580
2007 enrolment: 90,461 (+01.0%) (new boundaries)
---
Hume has existed since Federation, and has always been located in southern regional NSW, but its boundaries have undergone several major changes. Before 1949 it was based on Albury, Gundagai and Yass, and was usually a non-Labor seat, although Labor won it in good Labor years. After 1949 Albury was removed to Farrer, and Hume became a classic marginal seat, changing hands with every swing: Labor's Arthur Fuller held it for three separate terms. Since 1984, however, Hume has been drawn to the north-east, acquiring first Goulburn and then affluent Southern Highlands towns like Bowral and Moss Vale. These areas are solidly conservative, and Hume is now a fairly safe seat for the non-Labor parties. The inclusion of the Highlands towns, which are suburbanising, has raised Hume's median family income level so that it is one of the highest for any rural seat, and also raised the proportion of people in professional occupations. In 2004 the Liberals carried every booth except Gundaroo and Sutton, polling more than 70% of the two-party vote in many small rural booths (94% in Millvale). Labor polled 51% in Gundaroo and managed 40% in all six Goulburn booths. Alby Schultz has held Hume for the Liberals since 1998. Schultz is an outspoken local member and a frequent backbench rebel. He is unbeatable locally and at 68 he has resisted pressure to retire.
---
Candidates in ballot-paper order
---
Cathy Trent (Family First) is a household manager.
Geoff Peet (Christian Democrat) is a Deputy Principal in a K-12 school.
Jim Clark (Greens) is a retired telecommunications technician and a Wingecarribee Shire councillor.
Alby Schultz (Liberal) is the sitting member: see biography above.
David Grant (Labor) runs a family business.
Lindsay Cosgrove (CEC) is a shearer.

&nbsp